Chicagoland
Chicago, Illinois is Iron Sleek's manufacturing and distribution home base for backyard ice rink parts and ice rink liners. Our warehouse in Itasca, IL is always fully stocked and ready for customer pick-ups. Our local install crew is based just a few miles west of O'hare airport. Our vans are stocked and ready to help you with a custom rink installation. Get a hold of us early season, even summer, to get started with a backyard survey. If you are not able to find an installer in your area, consider going solo with our innovative all inclusive "Drop in Rink". Drop in Rinks by Iron Sleek are by far the easiest way to build. Click here to see the easiest way for the least handy to build a rink.
If you are looking for synthetic ice in Chicagoland, you can come on by and give it a try right here at our facility in the Northwest suburbs of Chicago.
If you come to pick up a liner in a FIAT, like this customer did, be sure it is a convertible!!!
We absolutely love meeting our customers. Our fridge is always full of refreshments and beverages while we are ready to share ideas on how to build an awesome rink. Check out our gallery. I encourage you come by to meet the Iron Sleek team. Local pick-ups will save you money on shipping and more. Local pick-ups are a great option for our parks and rec customers as shipping could cost several hundred dollars for huge public rinks.
At our warehouse, you are likely to meet one our Chicagoland Backyard Ice Skating Rinks installers as we service Chicago's North Shore area (Winnetka, Wilmette, Glencoe, Evanston, Lake Forest, Highland Park, Deerfield, Northbrook, Glenview, Vernon Hills etc.), Western Suburbs (Glen Ellyn, Naperville, Wheaton, Lisle, Downers Grove, Elgin, Elmhurst, River Forest, Oak Park and Oakbrook) Northwest Suburbs (Arlington Heights, Barrington, Inverness, Vernon Hills, Schaumburg), South (Palos, Orland Park, LaGrange, Tinley Park, Riverside, Brookfield, Darien, Burr Ridge, Hinsdale, Willow Springs, Mokena, Olympia Fields etc.)
Since we are in Chicagoland, Iron Sleek also takes on some of the more challenging rink installs such as ice rinks that are built above a pool, rinks that require platforms or excavation for highly sloped sites, and refrigerated rinks. For more info on a rink above a pool goto our blog which describes this process in depth.
Call us to set up an appointment to set up a pick-up for a Rink Kit, Liner, or Ice Rink Parts in Itasca, IL.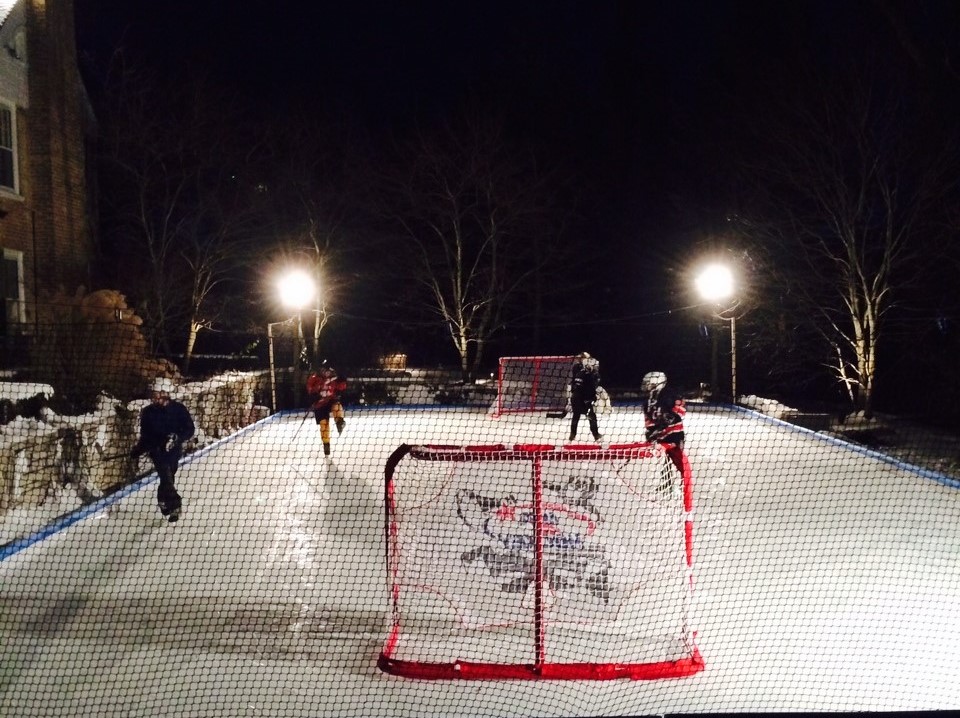 ---
Showing 1 to 2 of 2 (1 Pages)