Sports Enclosure Installations - Install Your Ice Rink on Sports Courts, Tennis Courts, Driveways, Concrete
Winter is on its way - as the days become shorter and the temperatures begin to fall, we find ourselves in the grip of winter. If you are looking to convert your tennis court or basketball court into an ice rink, you're in the right place. Iron Sleek specializes in custom-made tennis court ice rink and asphalt ice rink installs. Take control of winter!
Converting your outdoor tennis court into an ice rink is a great way to get outside and have some fun while also prolonging the use of your sports court throughout the winter! Sports courts are built to endure the elements and remain crack-free all year by expanding on hot days and contracting on cold ones. Building an ice rink over your tennis court will not cause any damage.
Iron Sleek Poly-Steel boards work perfectly for a wide variety of sports enclosure applications. The most common use has been for hockey rink installations. Applications include synthetic ice rinks, roller hockey around a tennis court, street hockey enclosures, indoor and outdoor shooting lanes, borders for refrigerated ice rinks, and full size hockey rinks.
Other applications have been for Futsal or soccer pitches. We have also have had customers utilize our sports enclosure boards for lacrosse. When it comes to an all purpose useful sports enclosure, Iron Sleek boards are an extremely versatile and durable choice. Sports enclosures done with Iron Sleek Poly-Steel boards and brackets allow flexible ways to mount boards to any surface.
---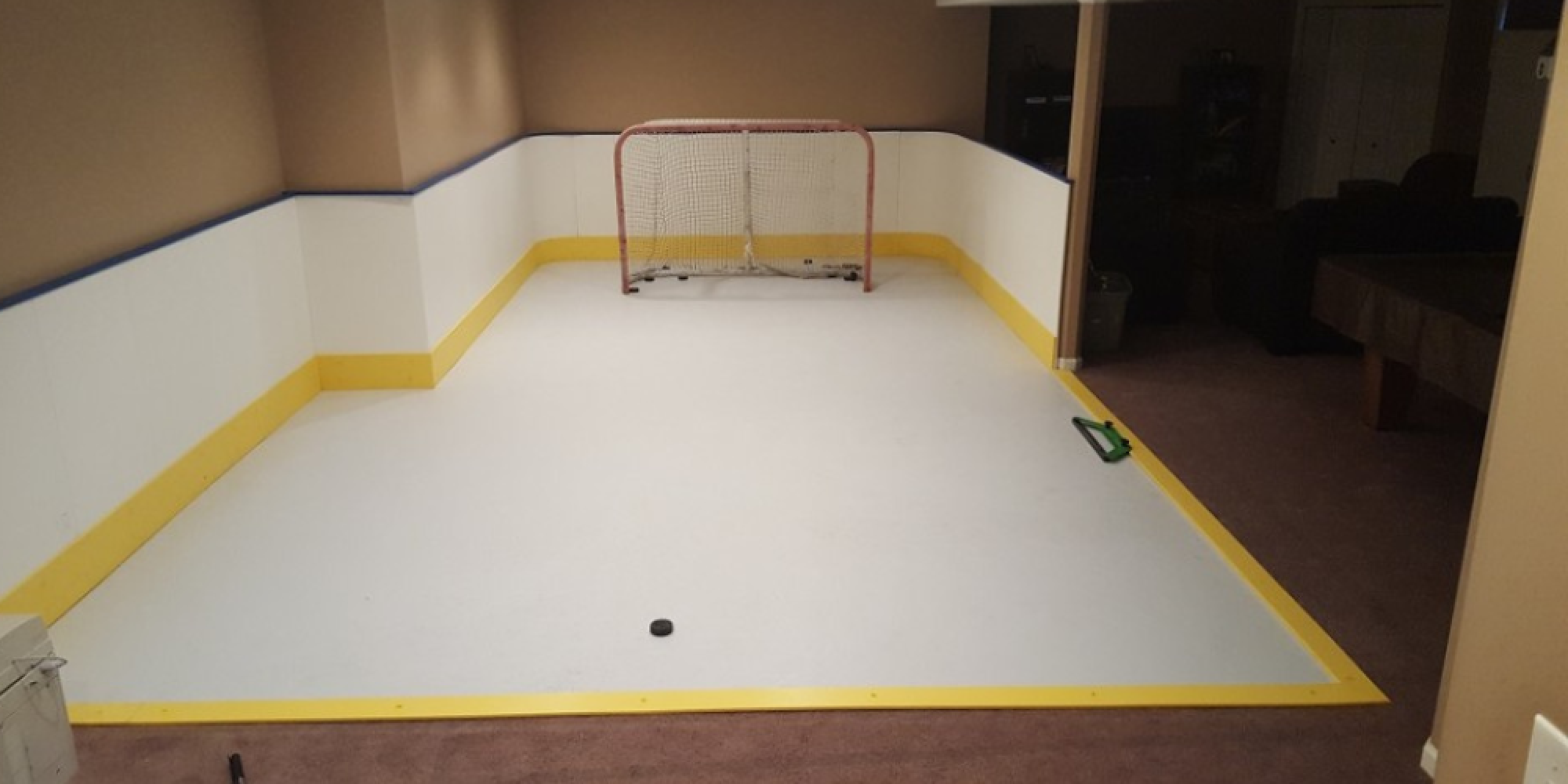 Repurpose Basement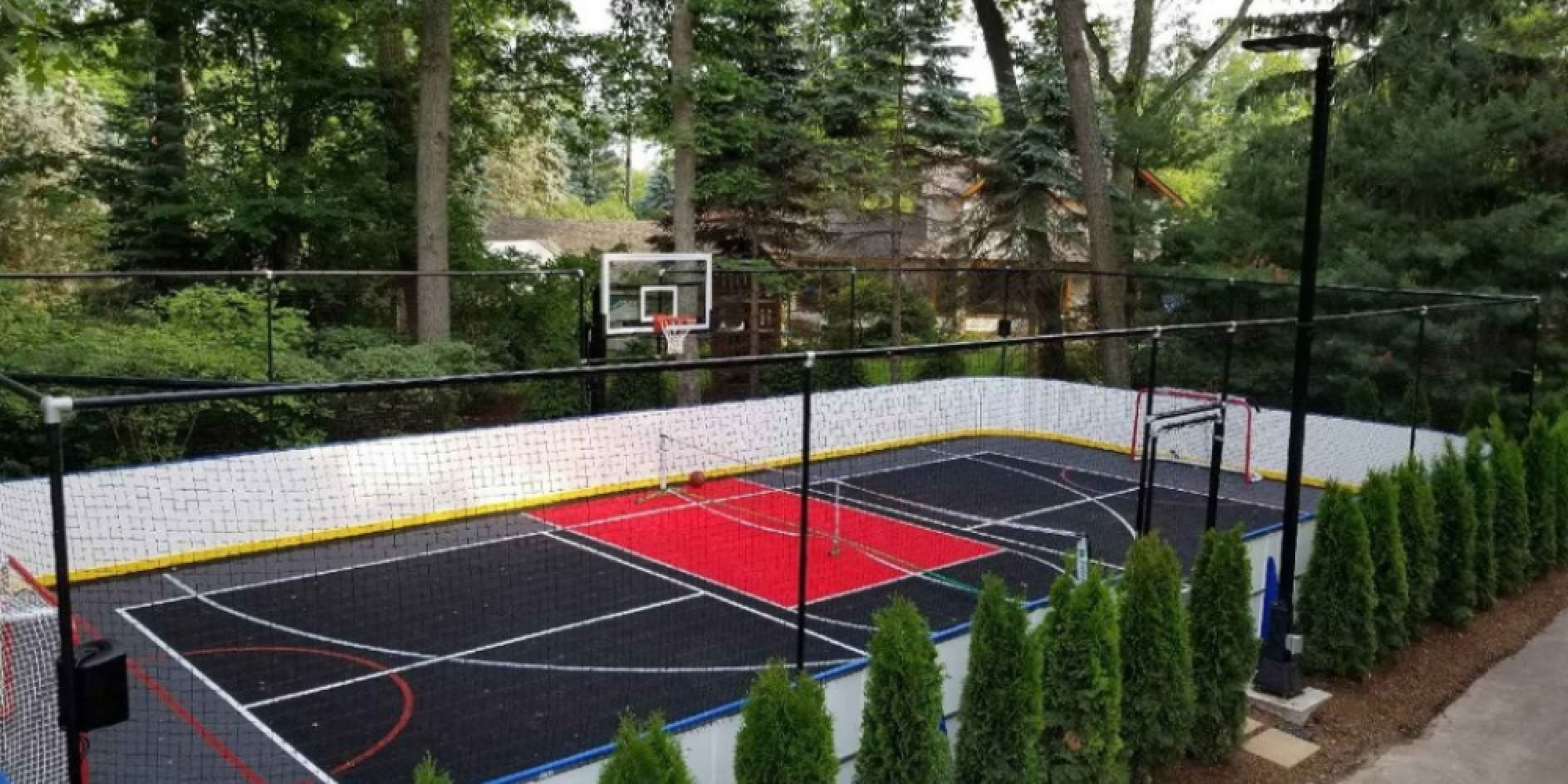 Multi-Sport Pad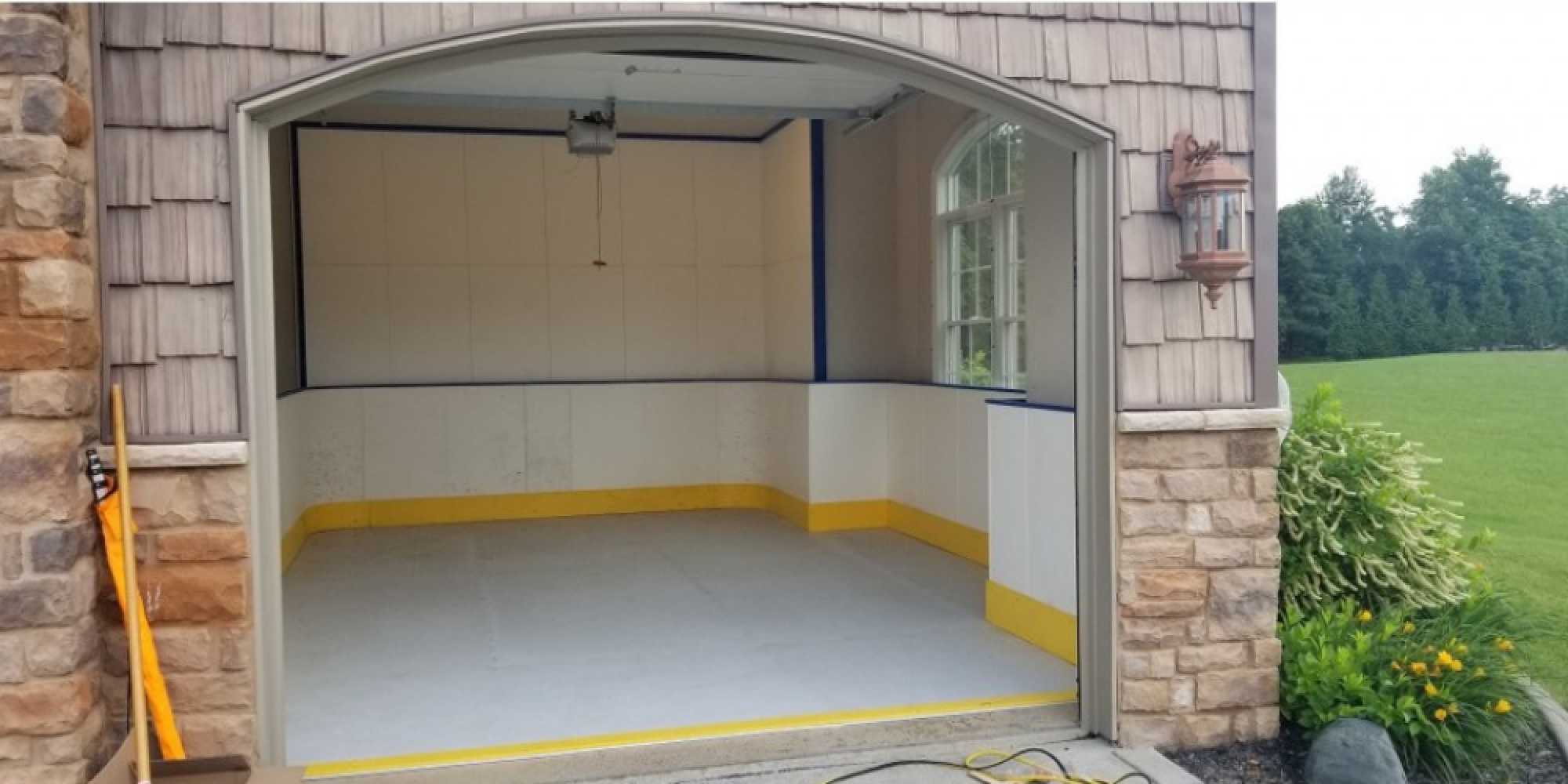 Garage Synthetic Rink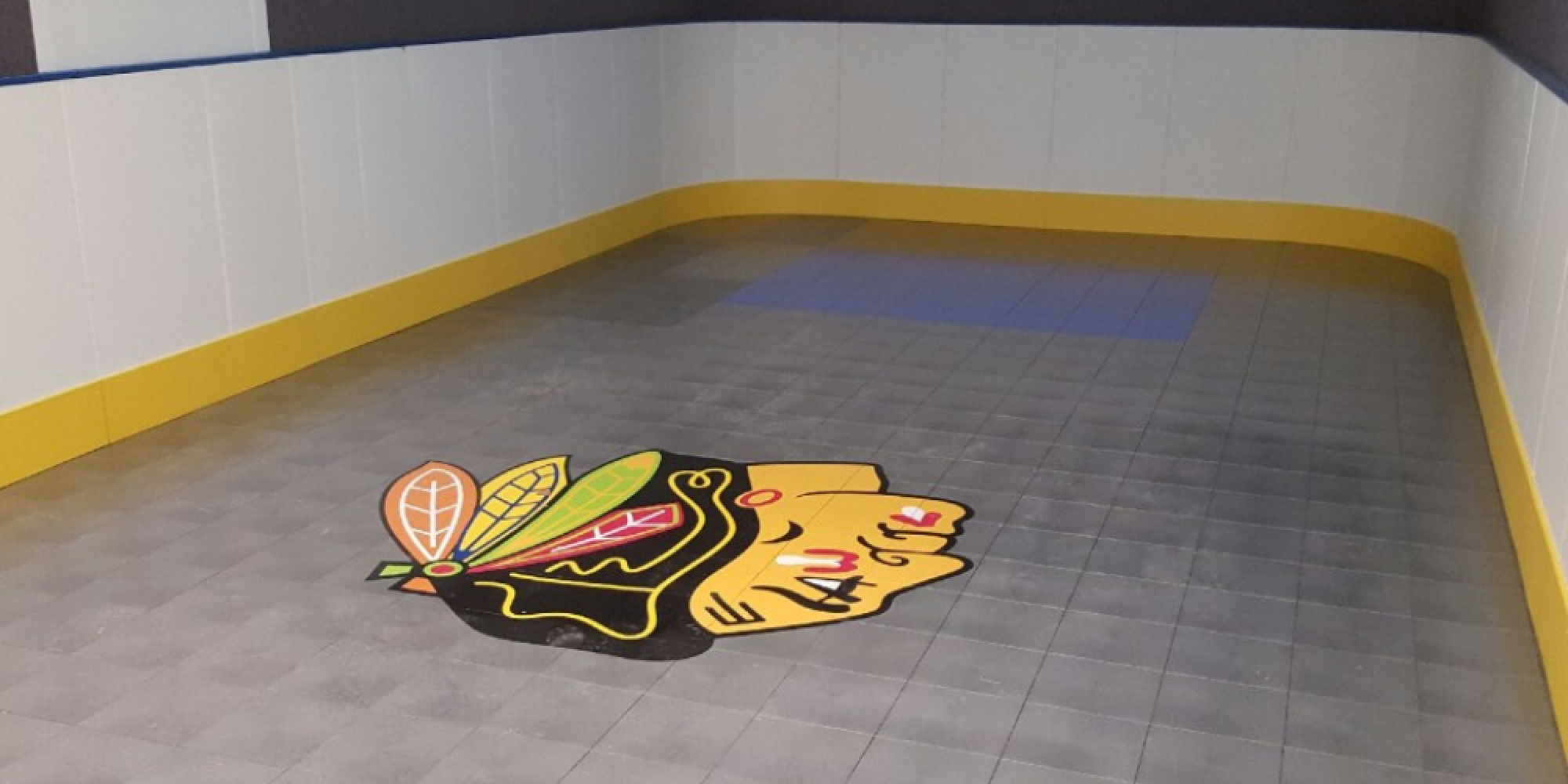 Let's go Hawks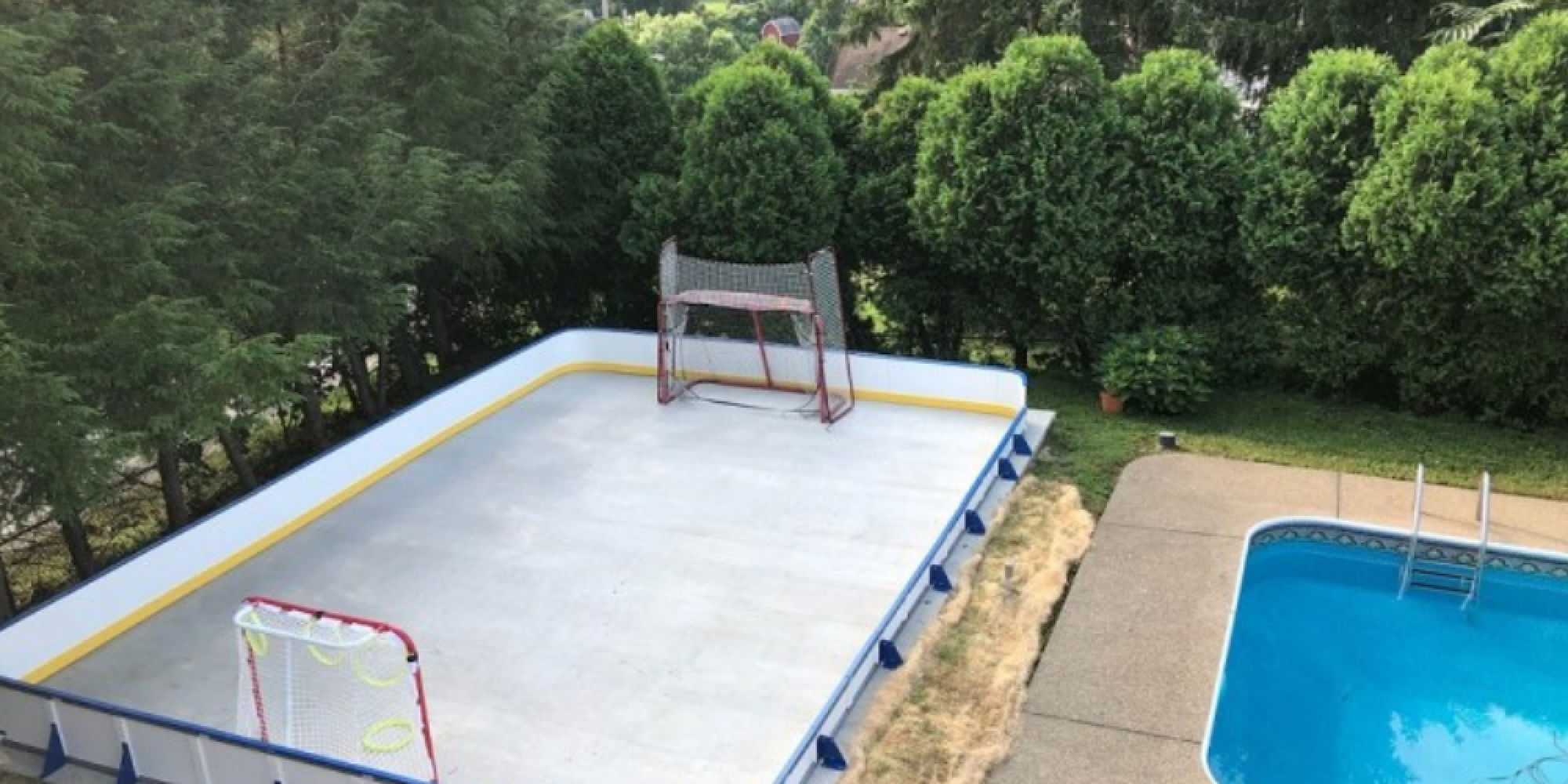 Patio Dream Rink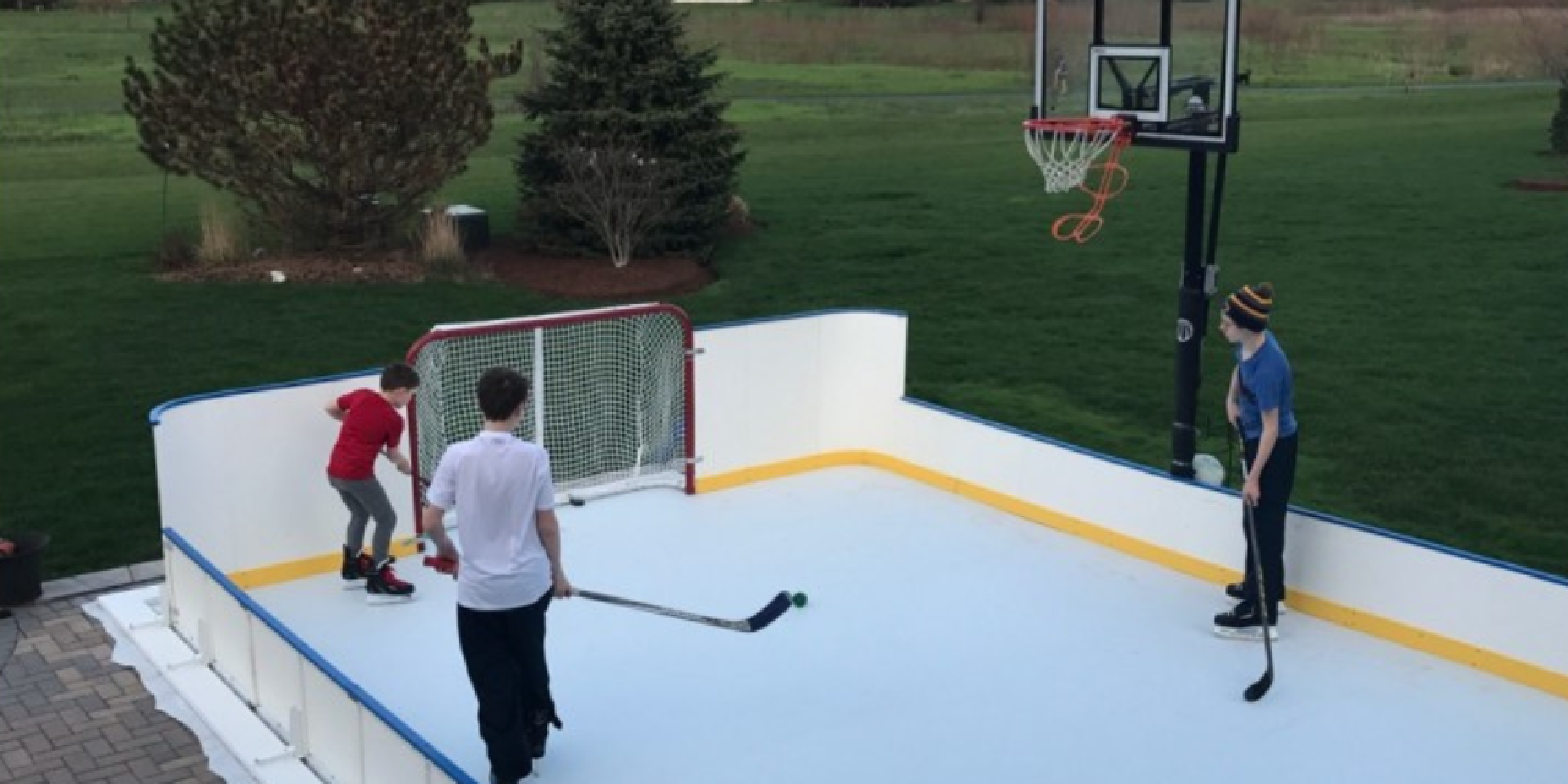 Rink on Pavers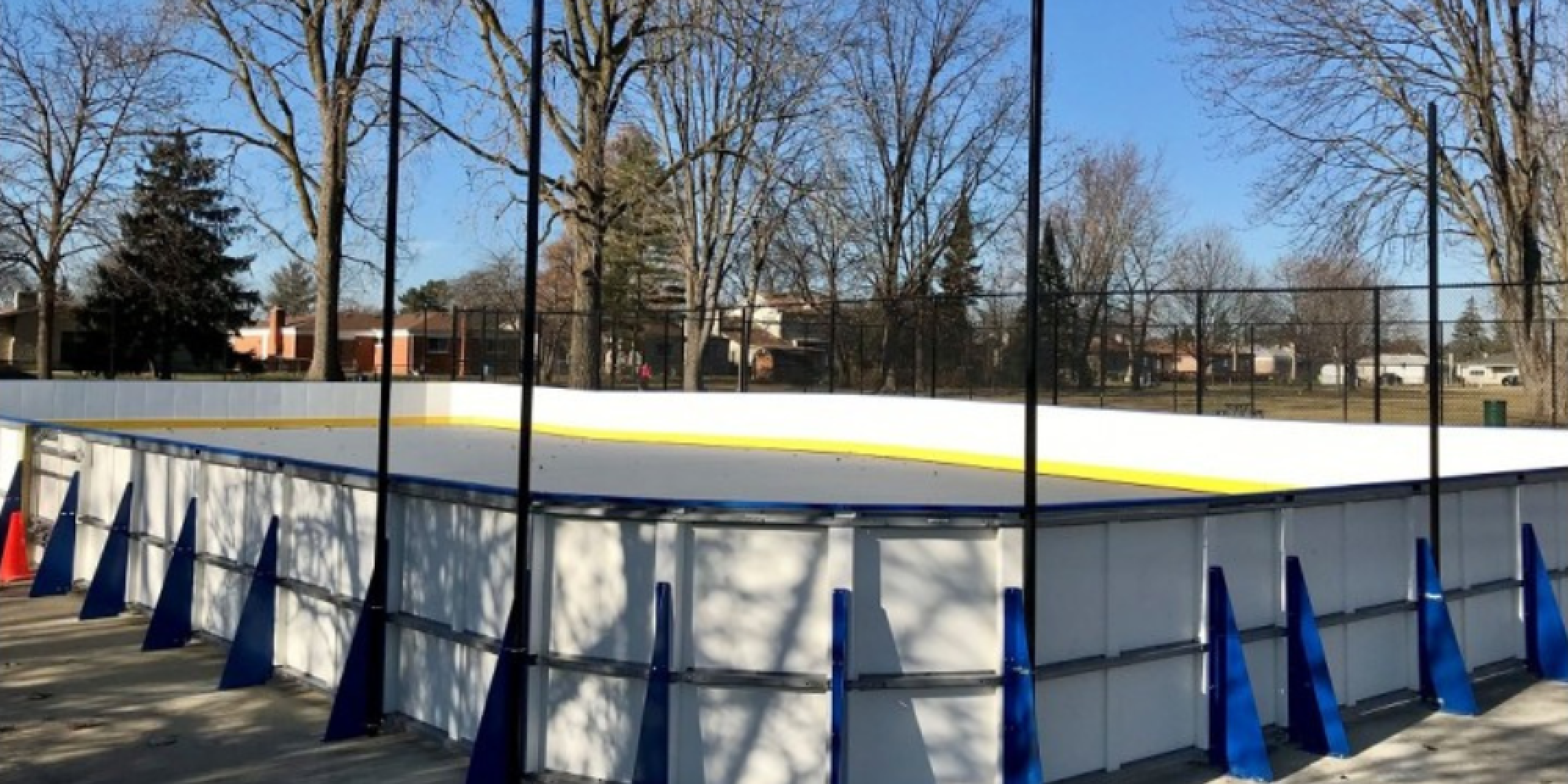 All Tall on Concrete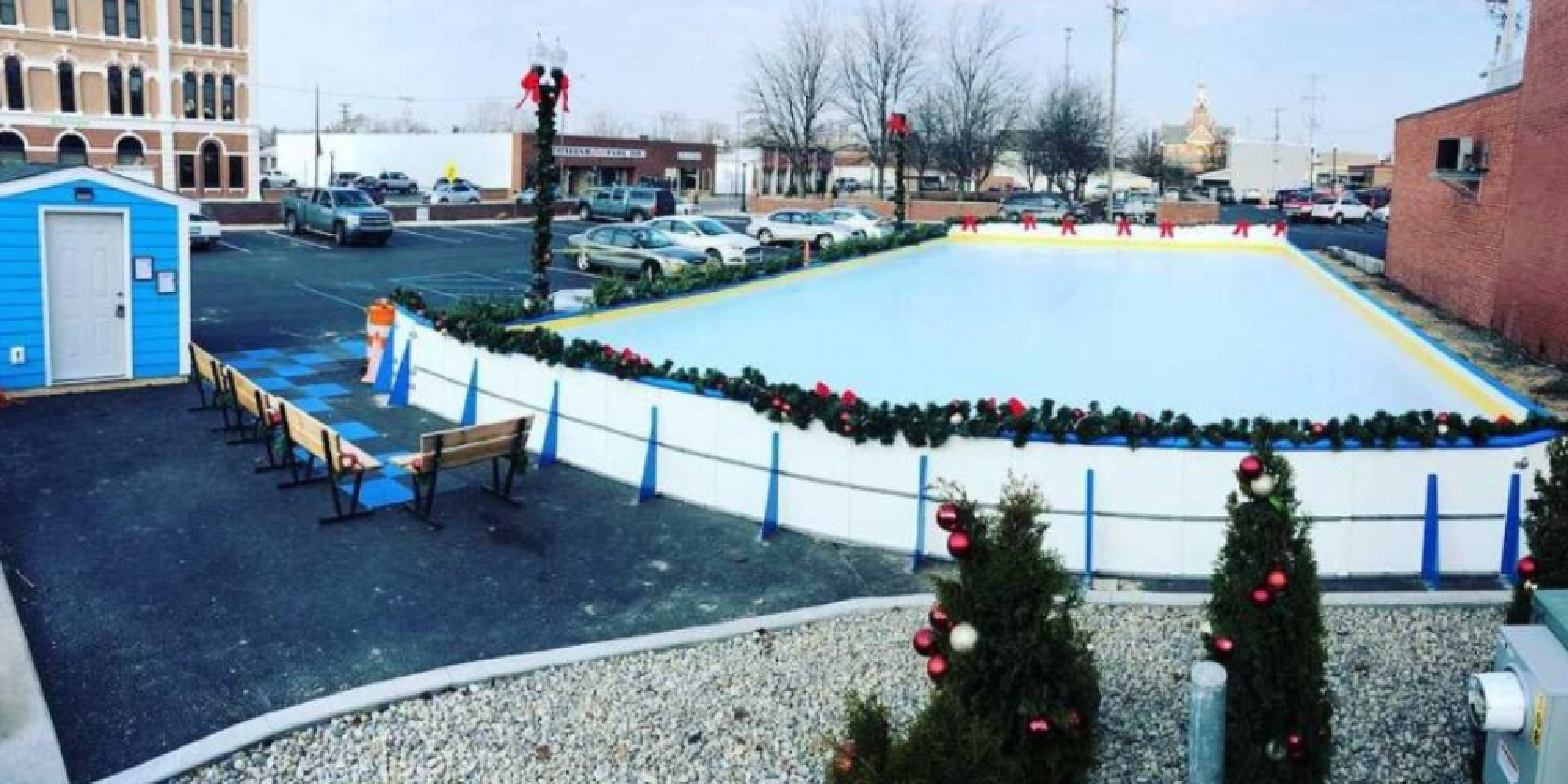 Parking Lot Conversion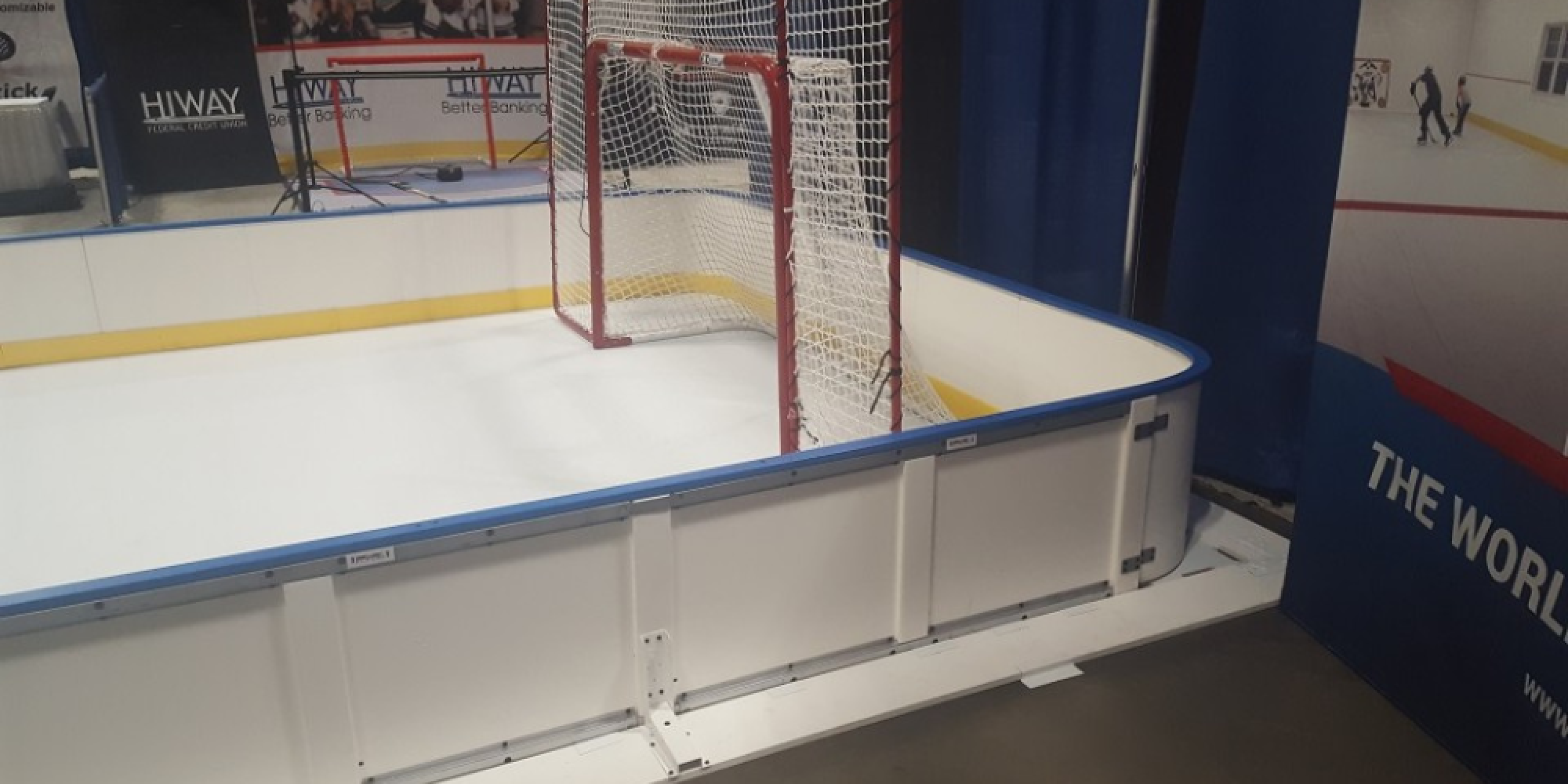 Conference Set Up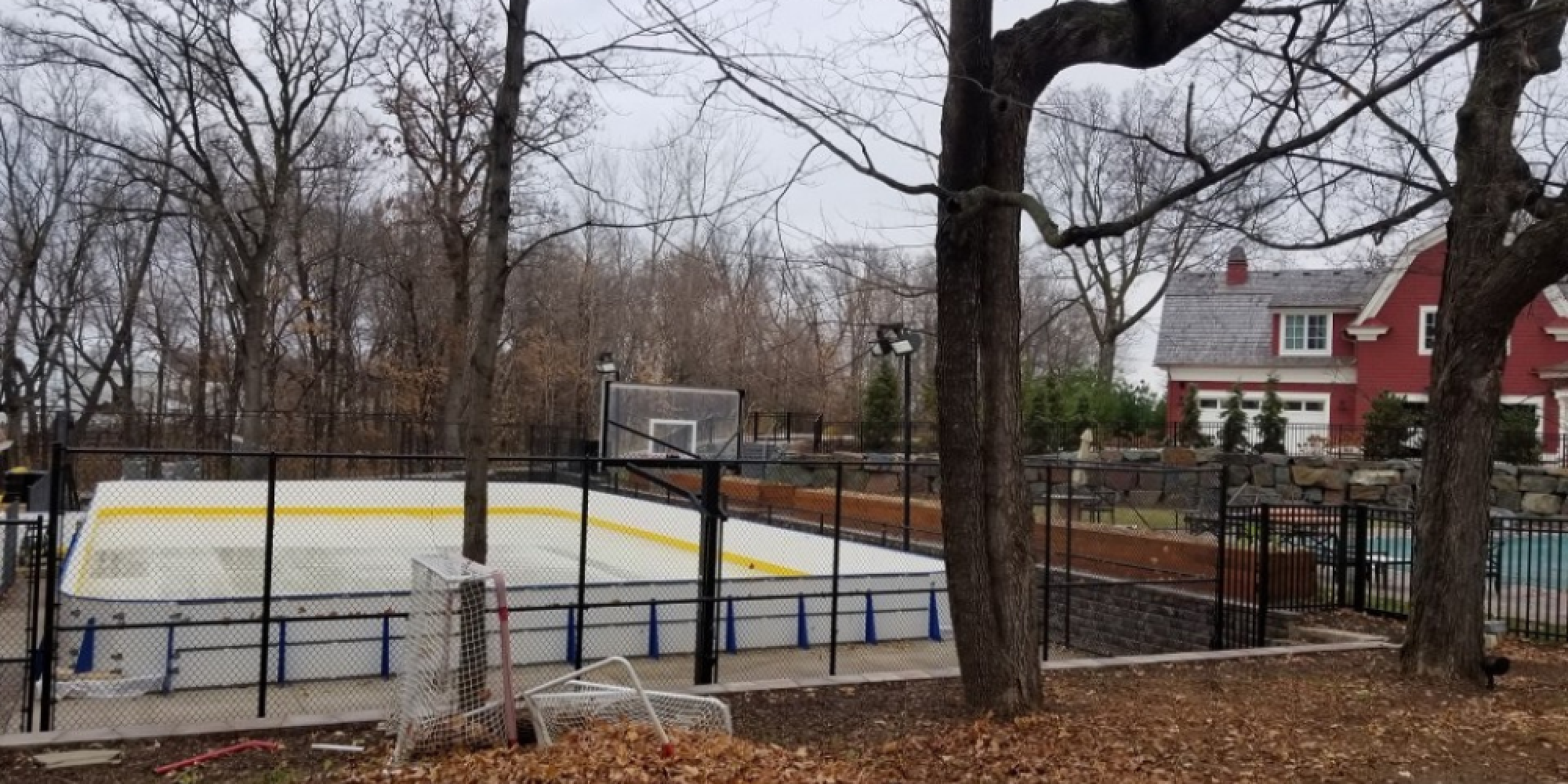 Tennis No More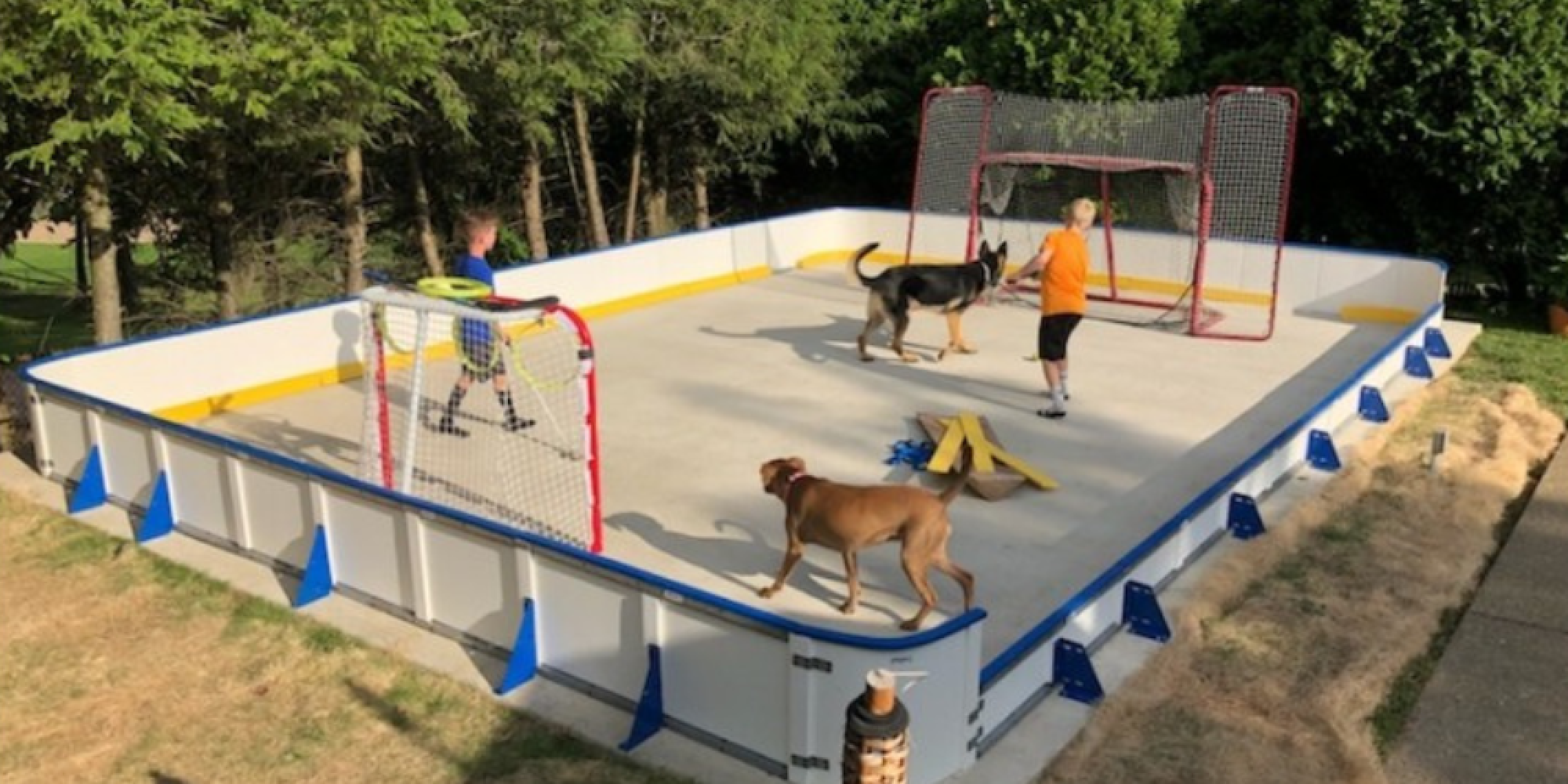 Dogs Against Boys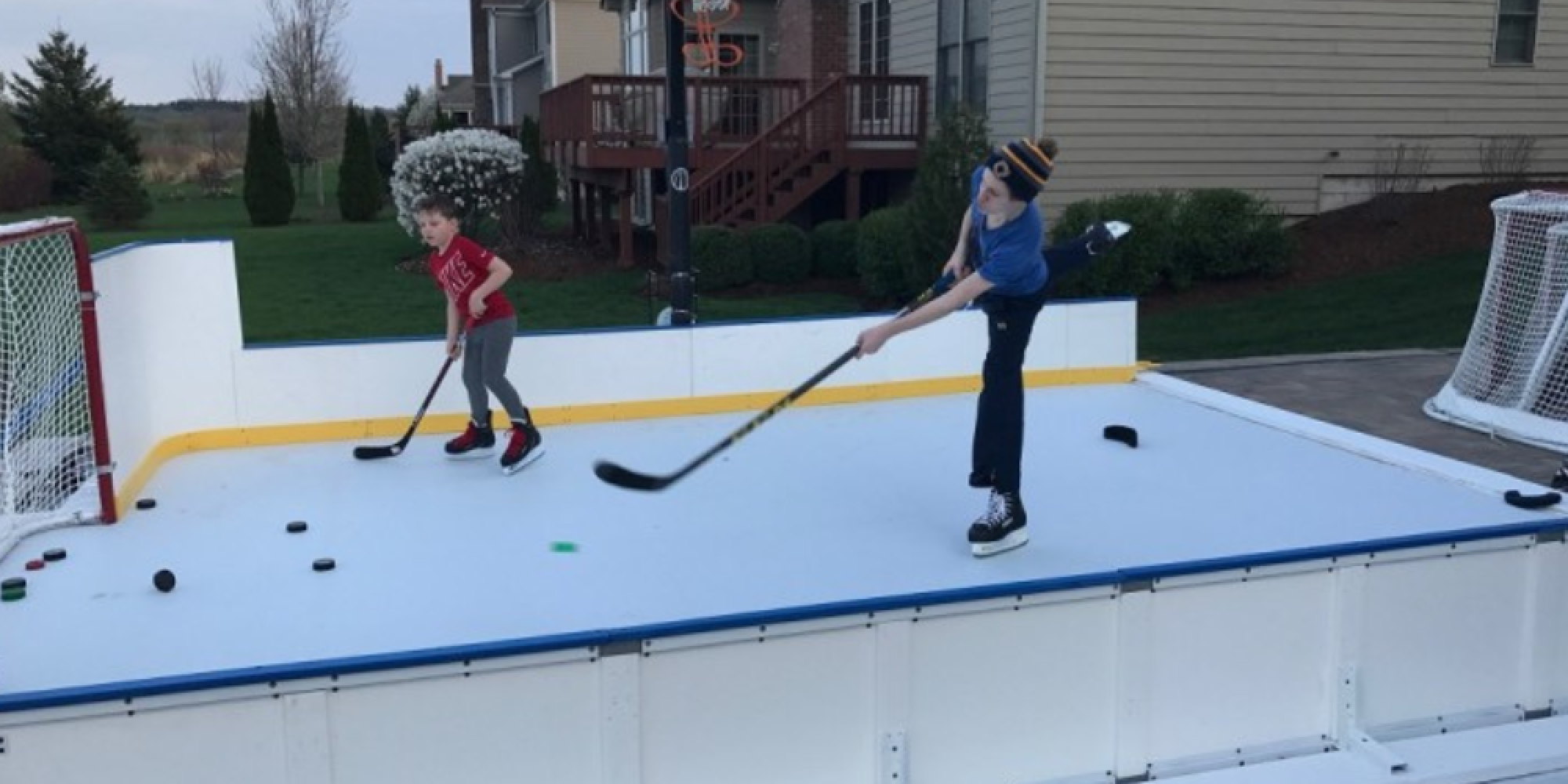 Synthetic In Yard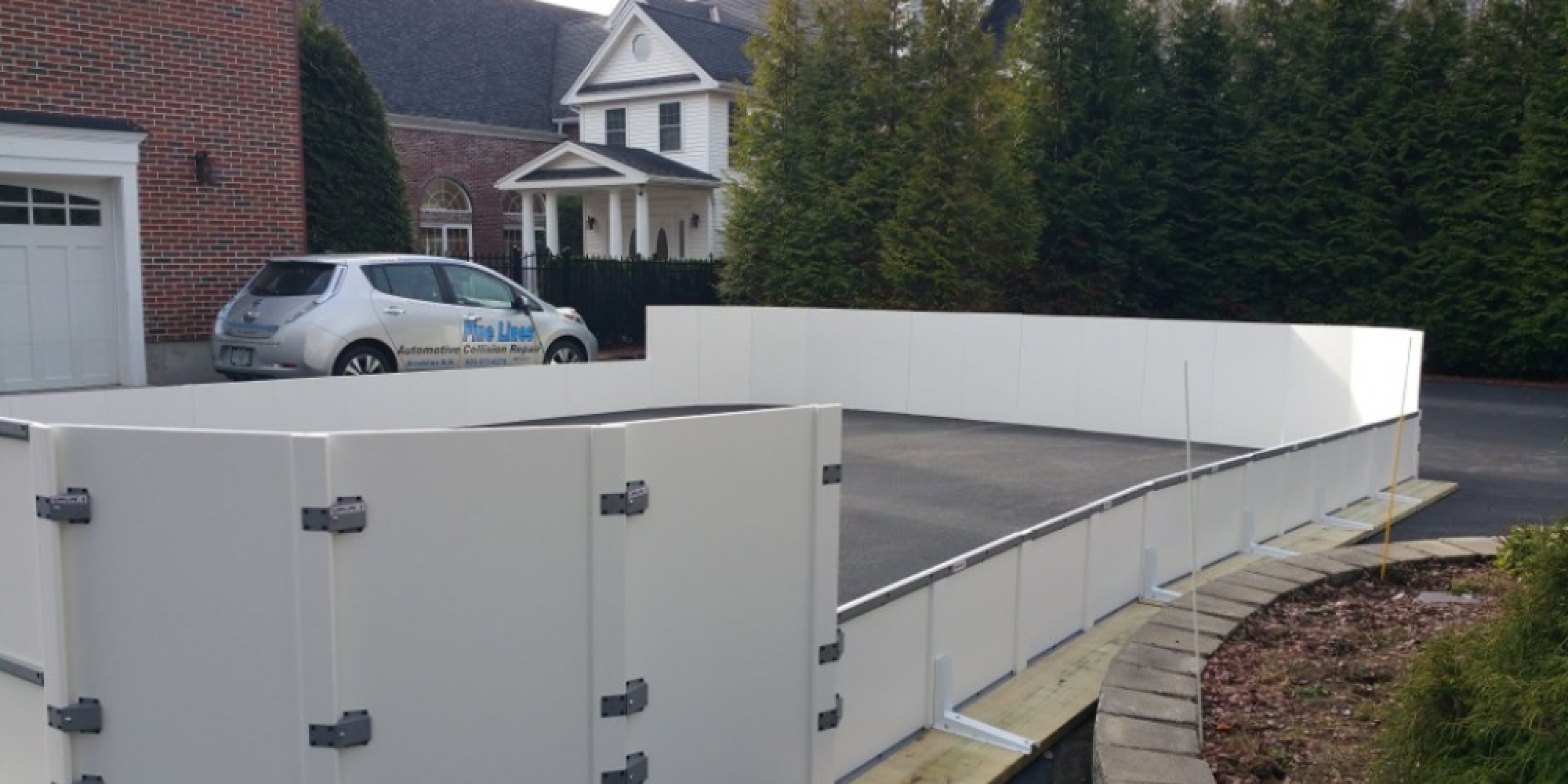 Driveway Rink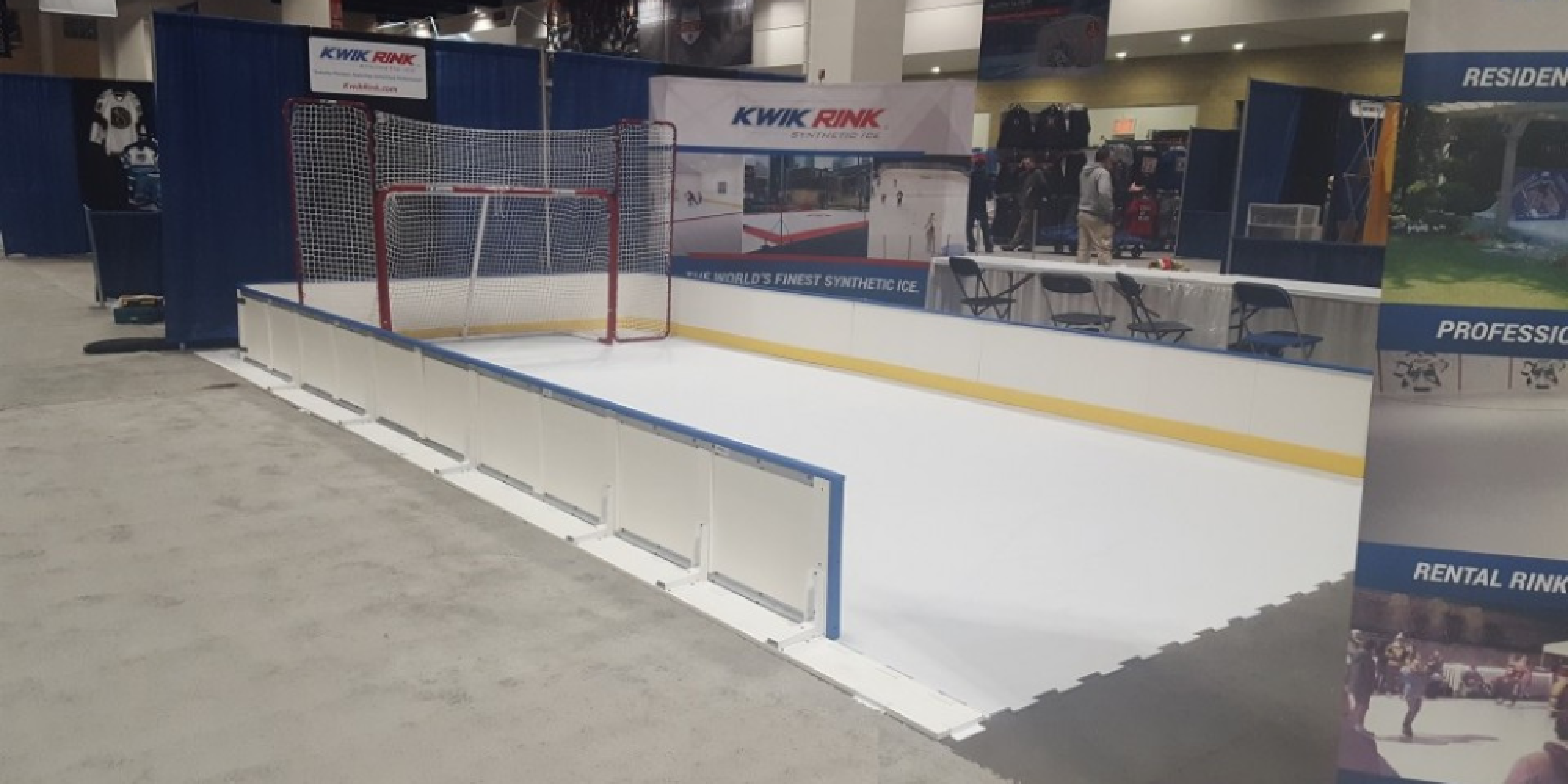 Conference Rink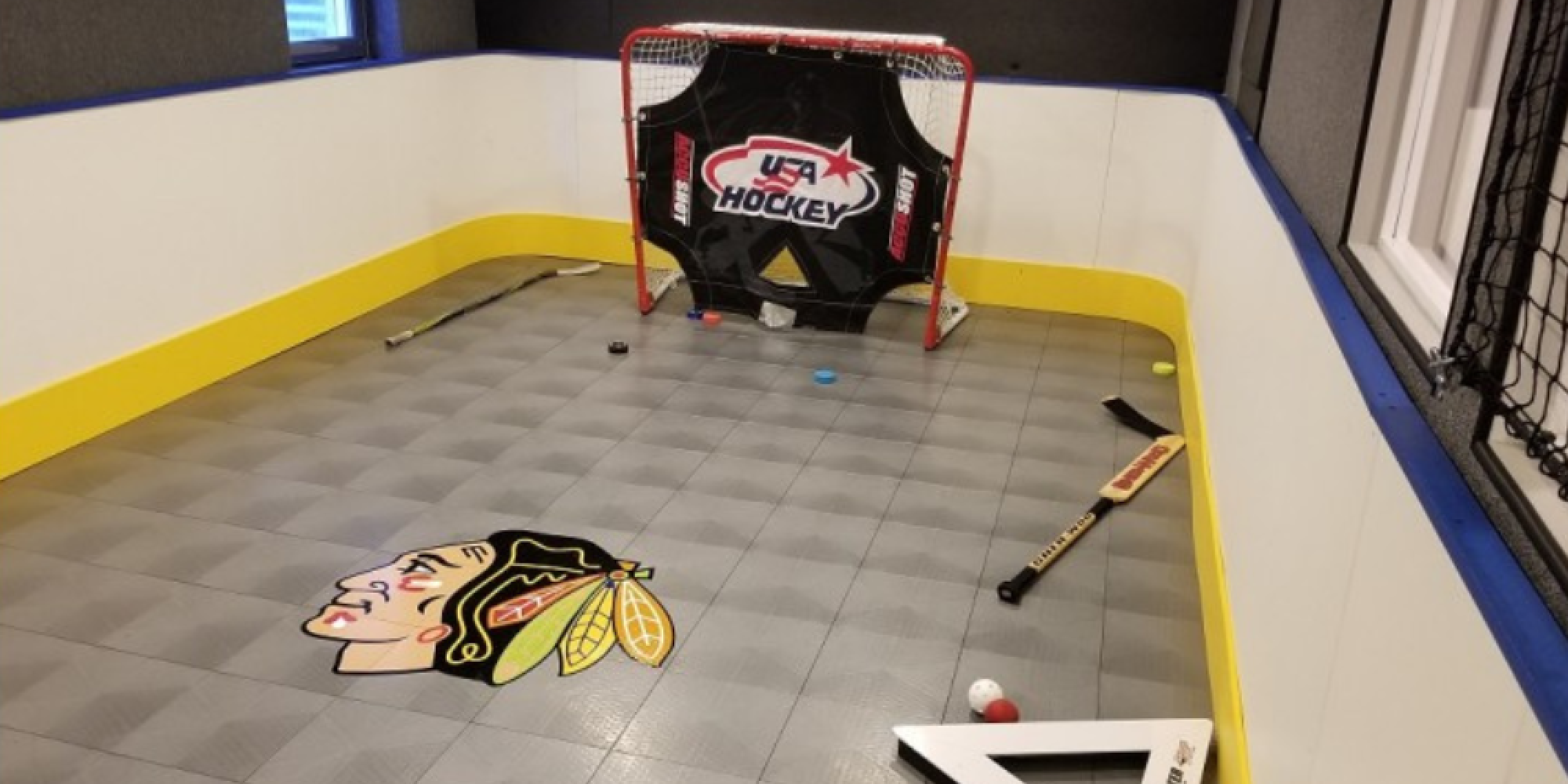 Basement Hockey Room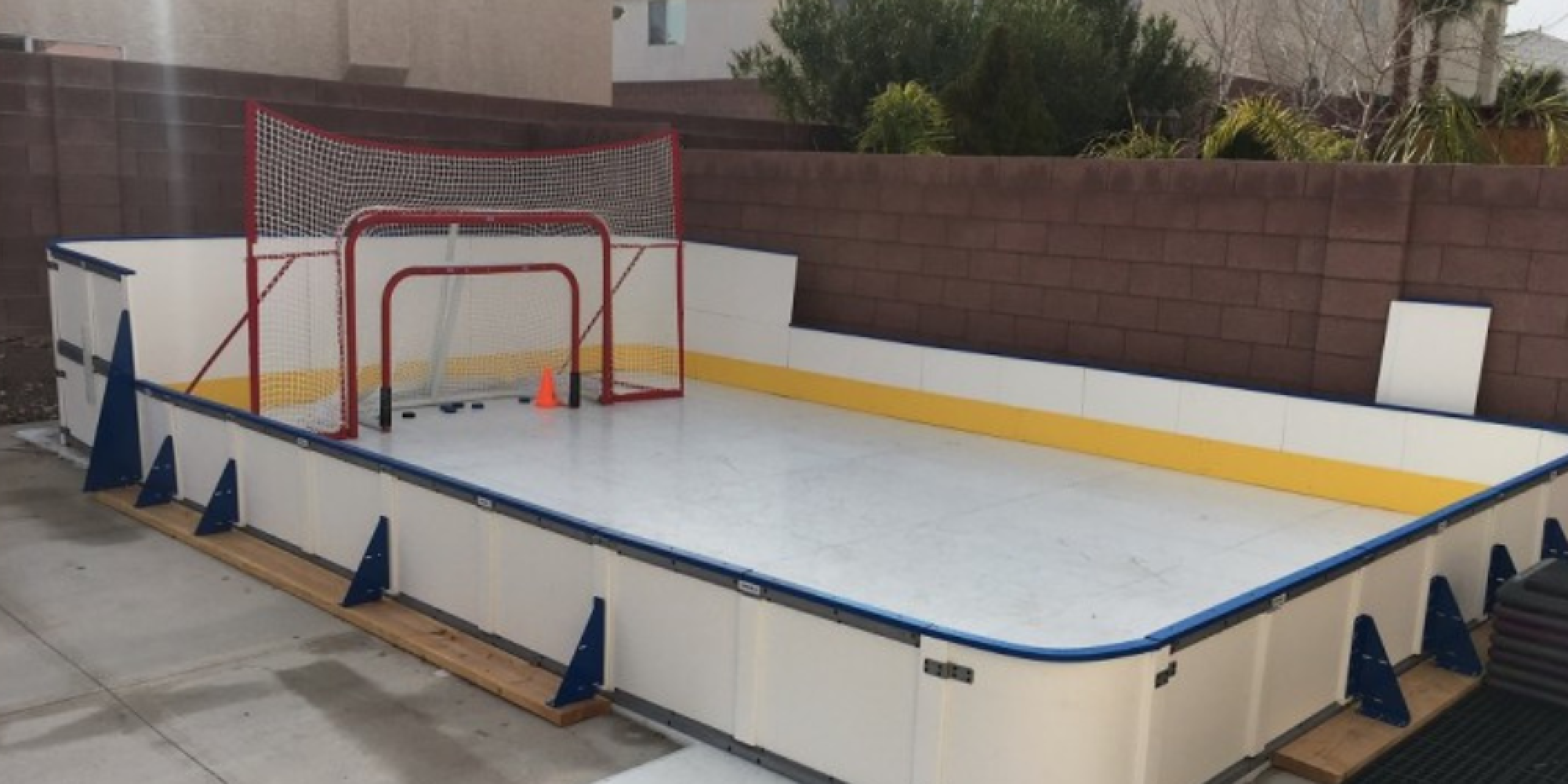 Synthetic In Vegas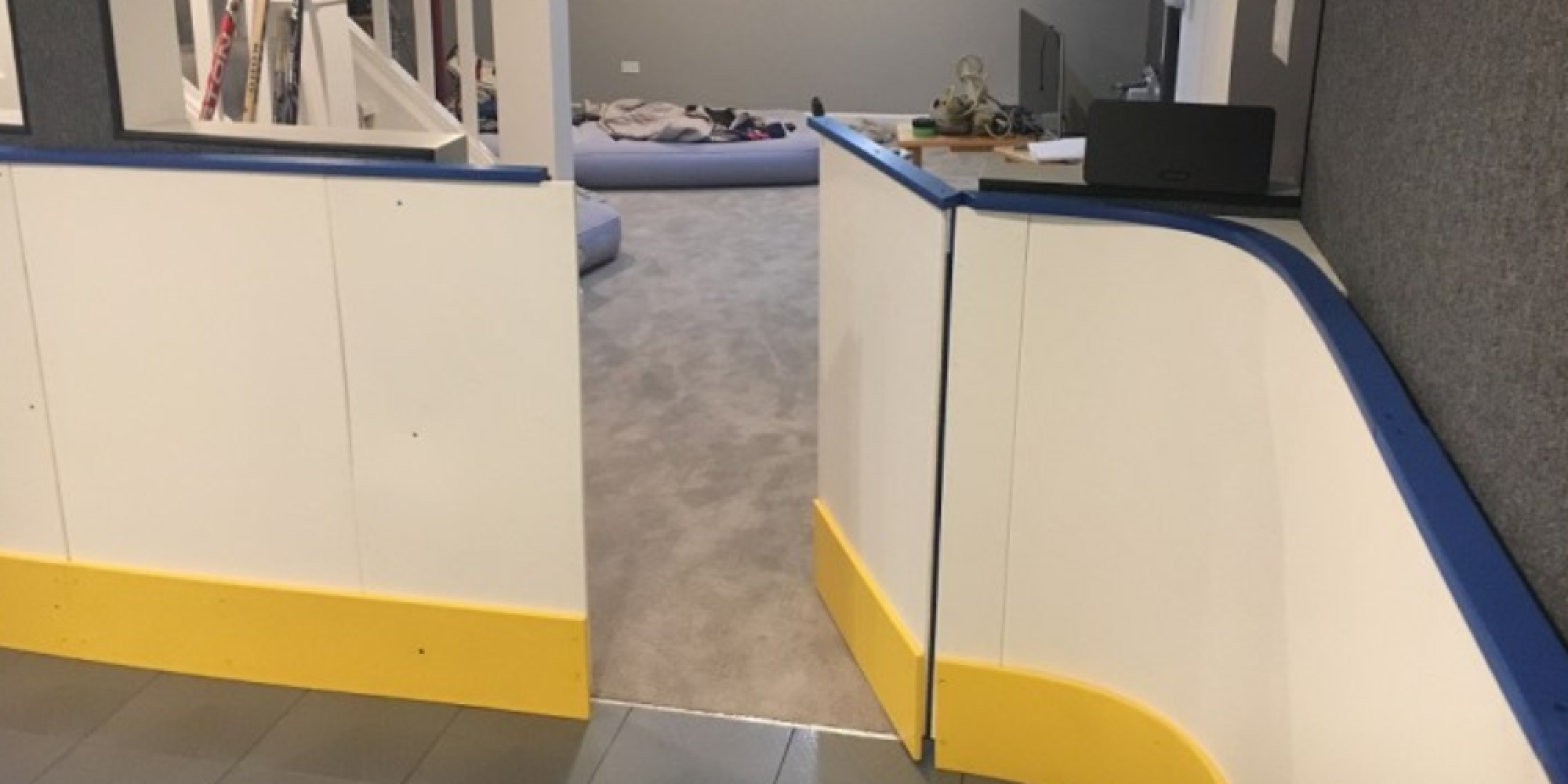 Welcome Door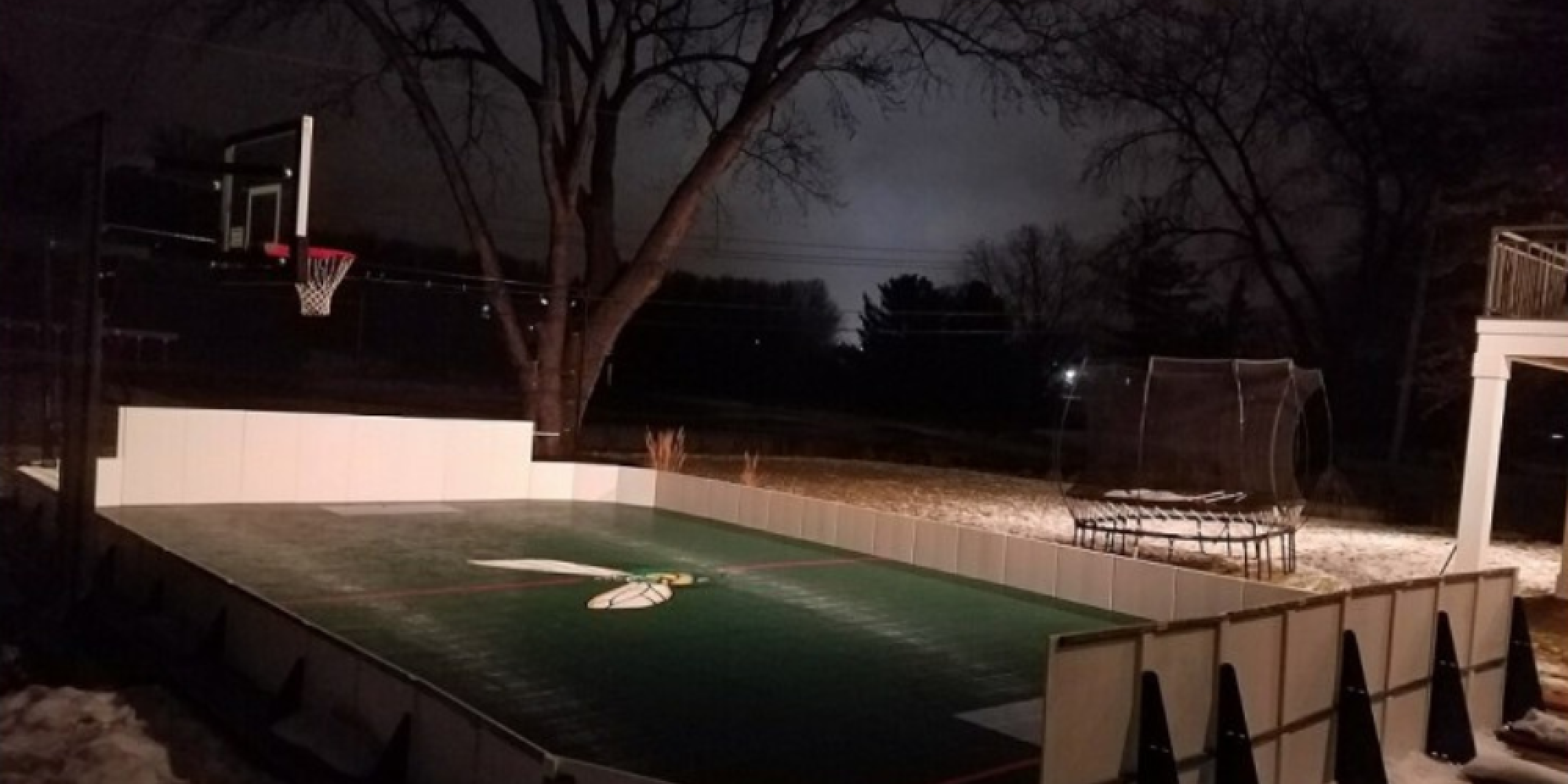 Night Time Dream
Wall Panels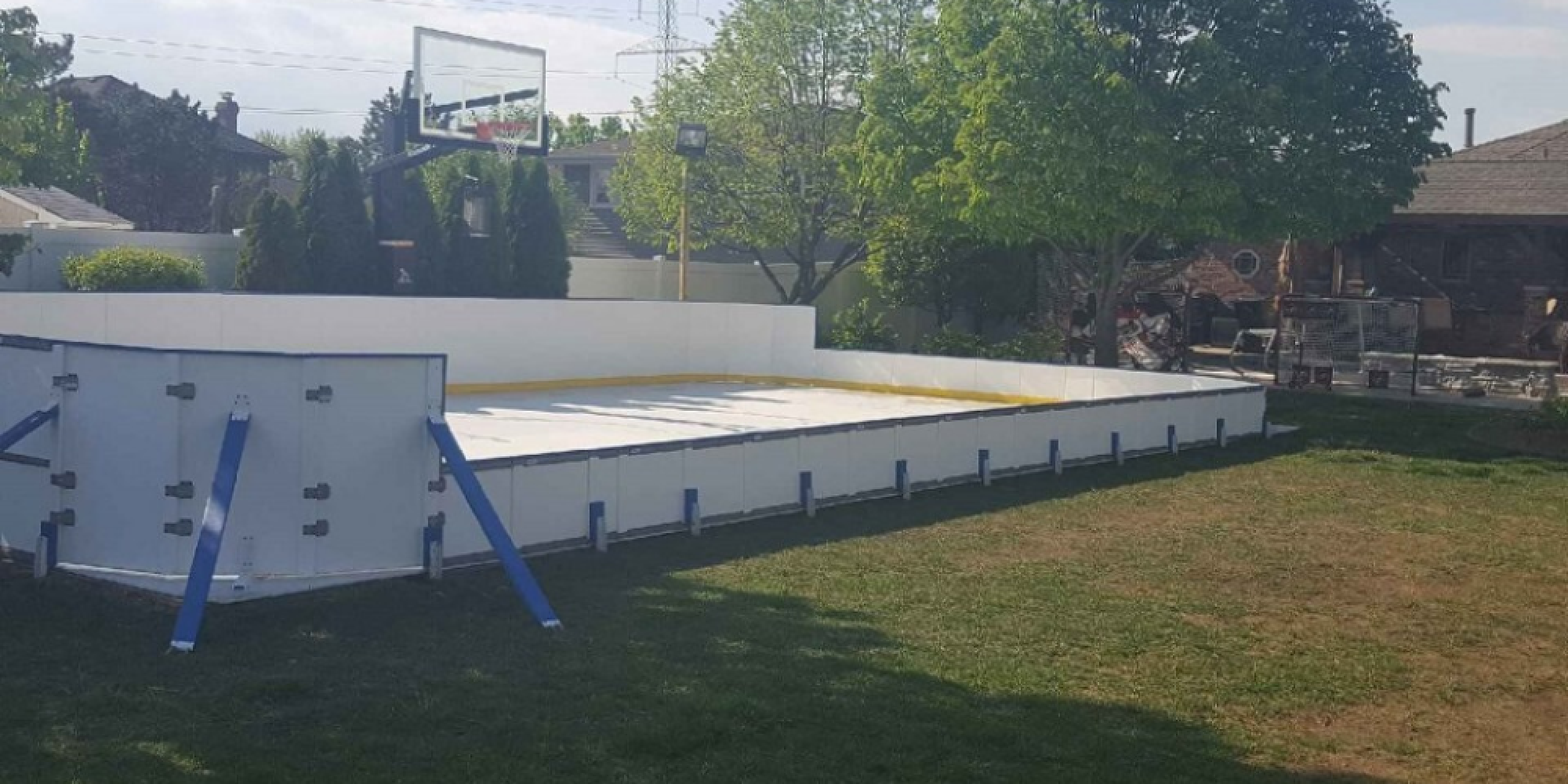 2 Sides Tall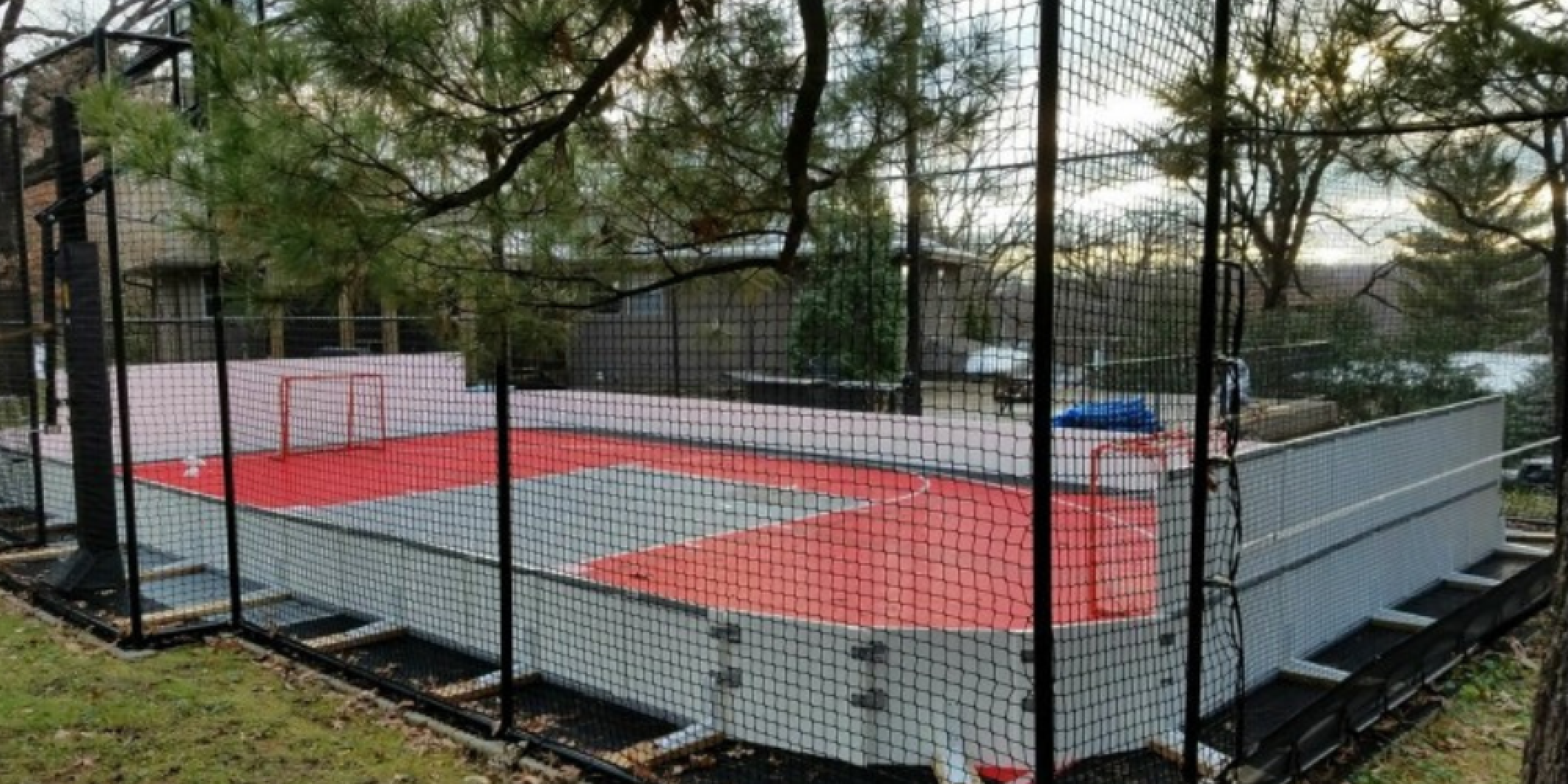 Ready for Winter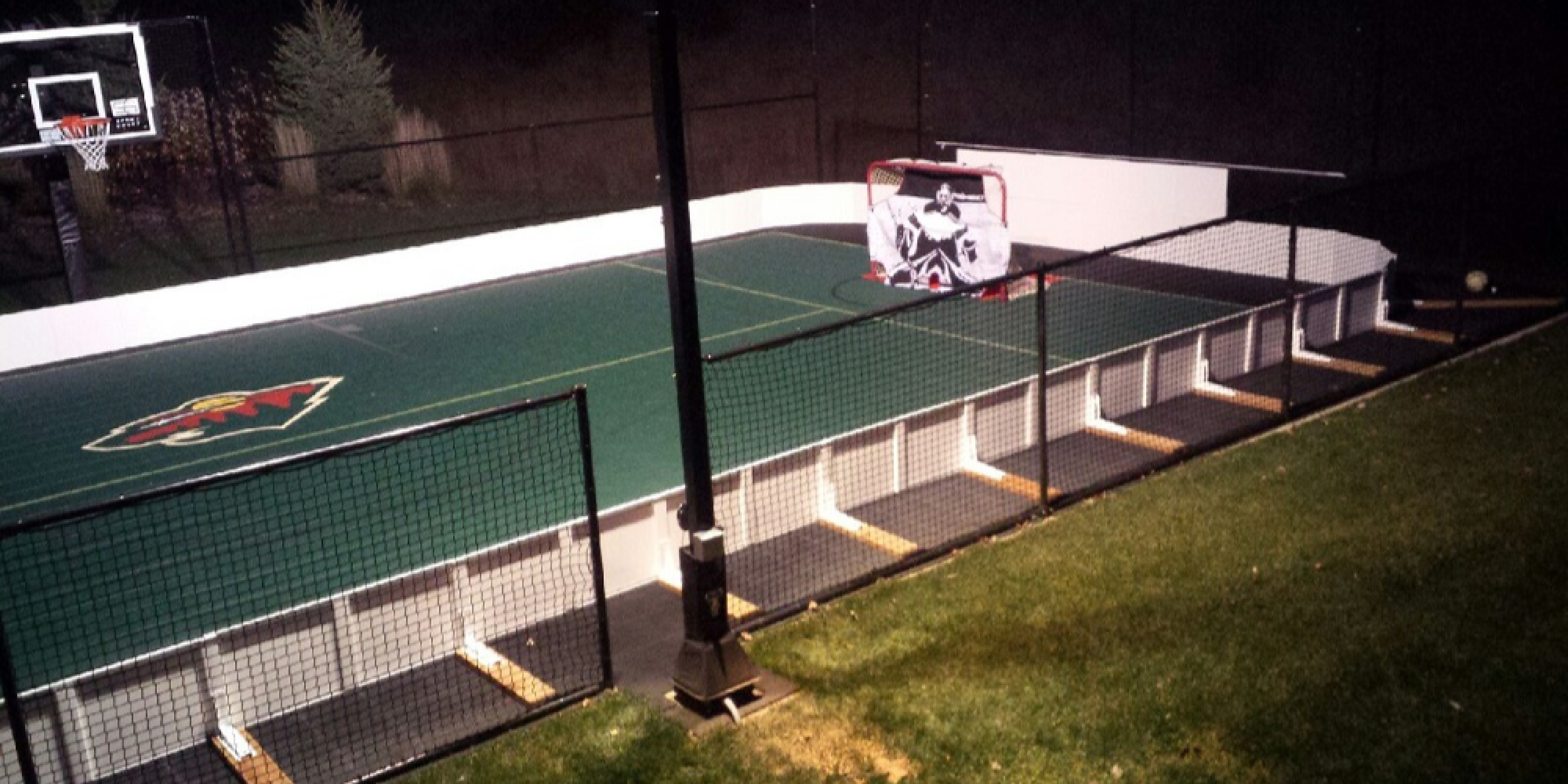 Lets Go Wild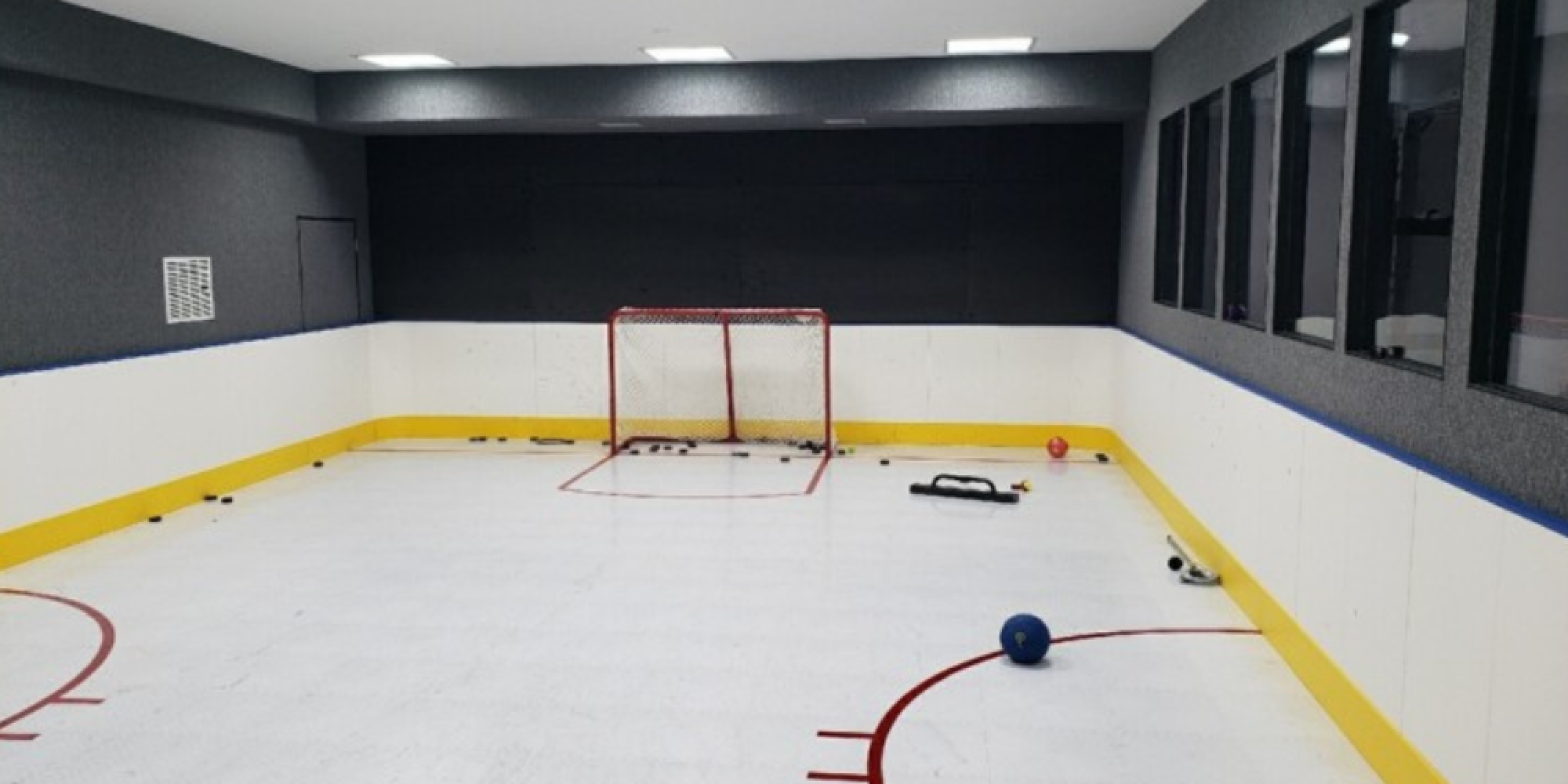 Indoor Hockey Rink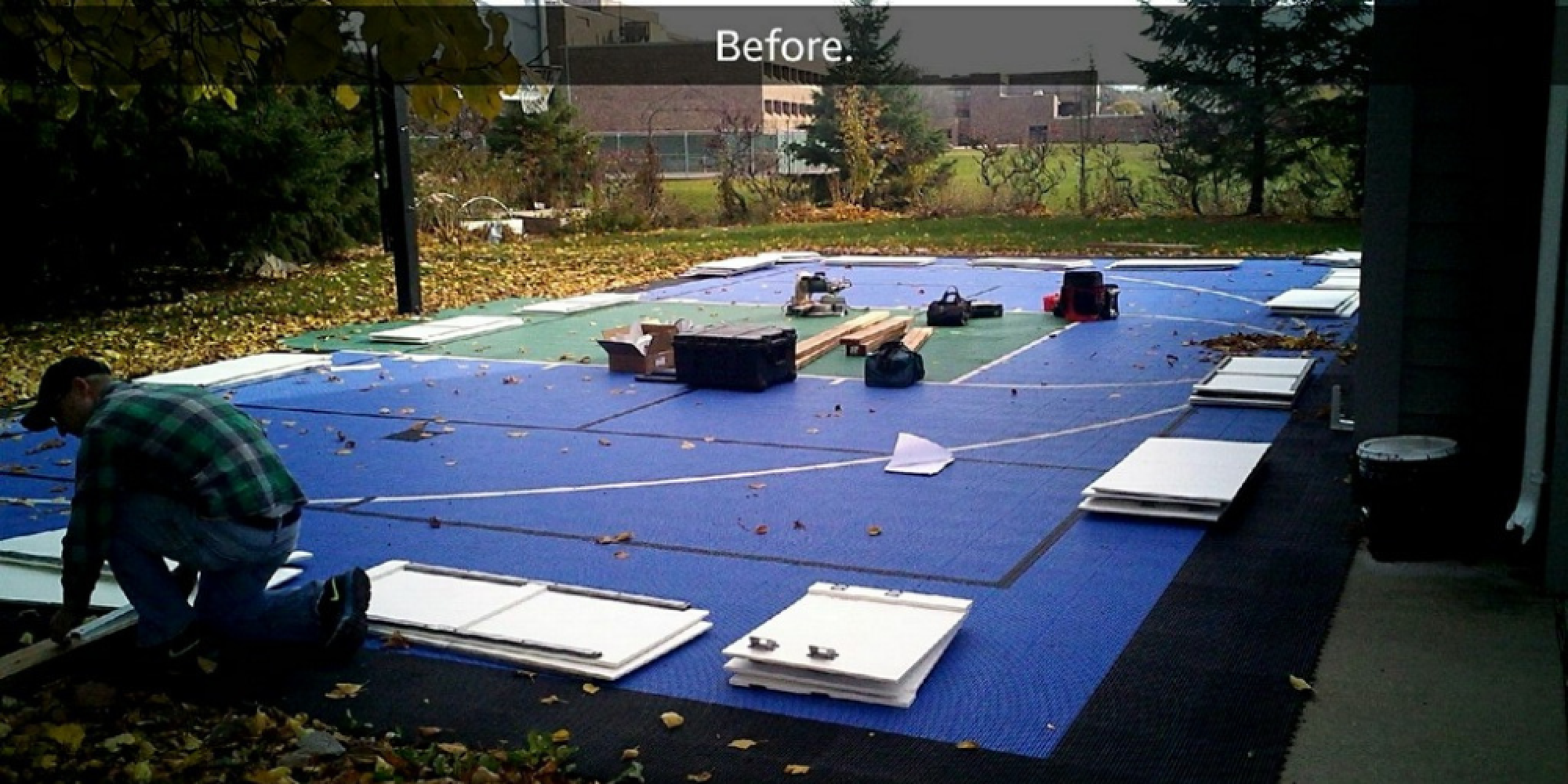 DIY Conversion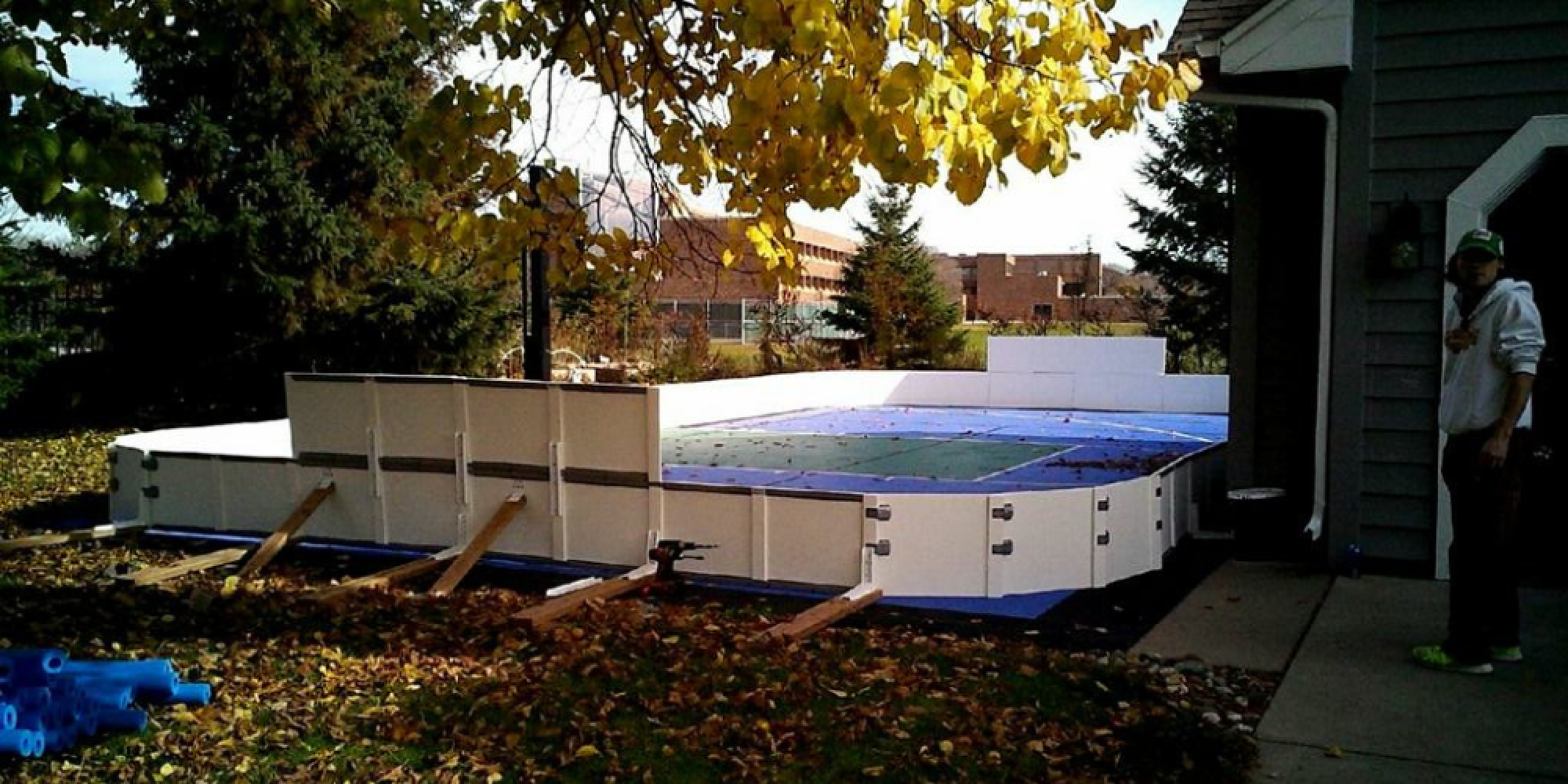 Before and After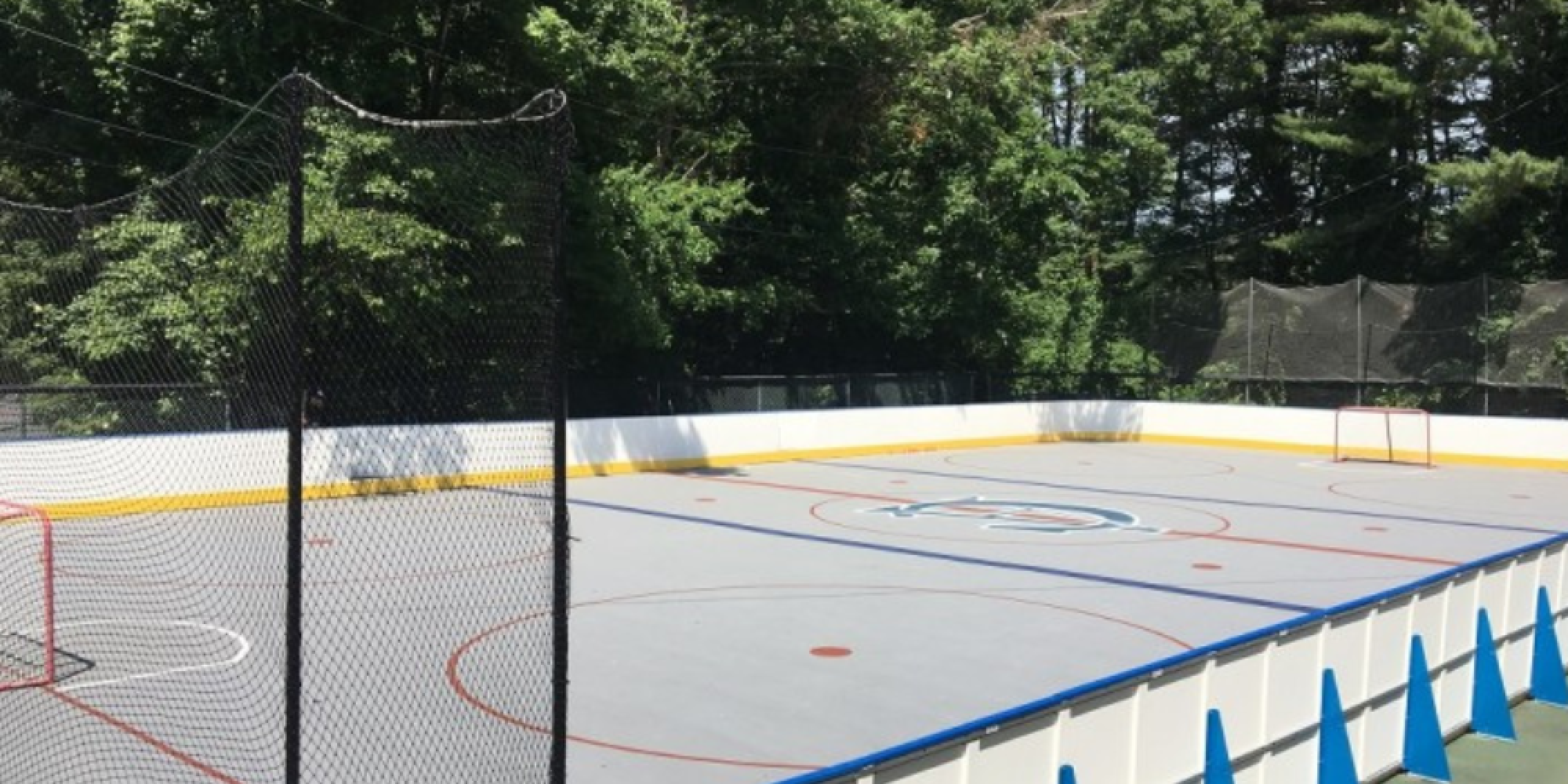 Outdoor Rink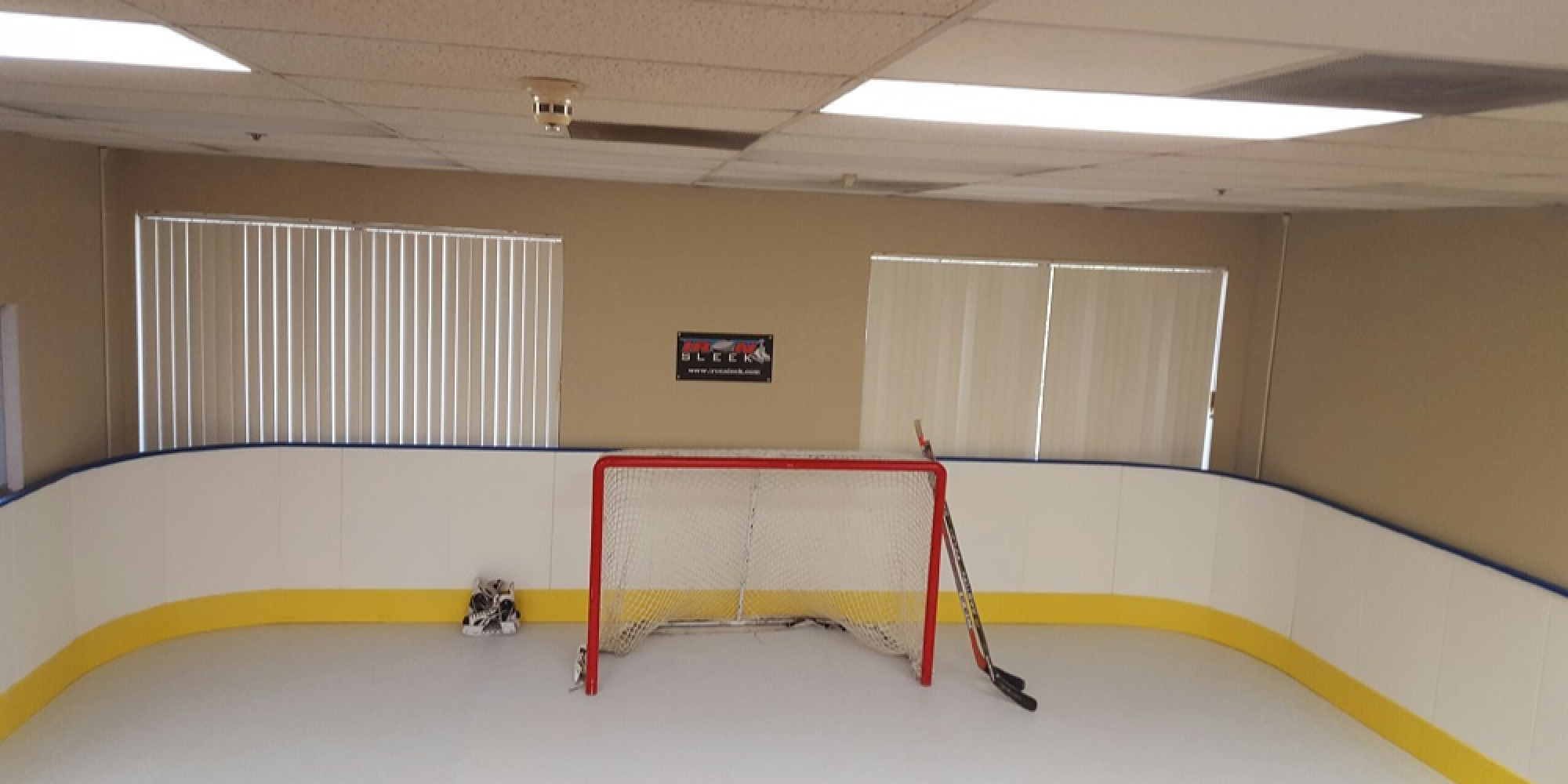 Office Rink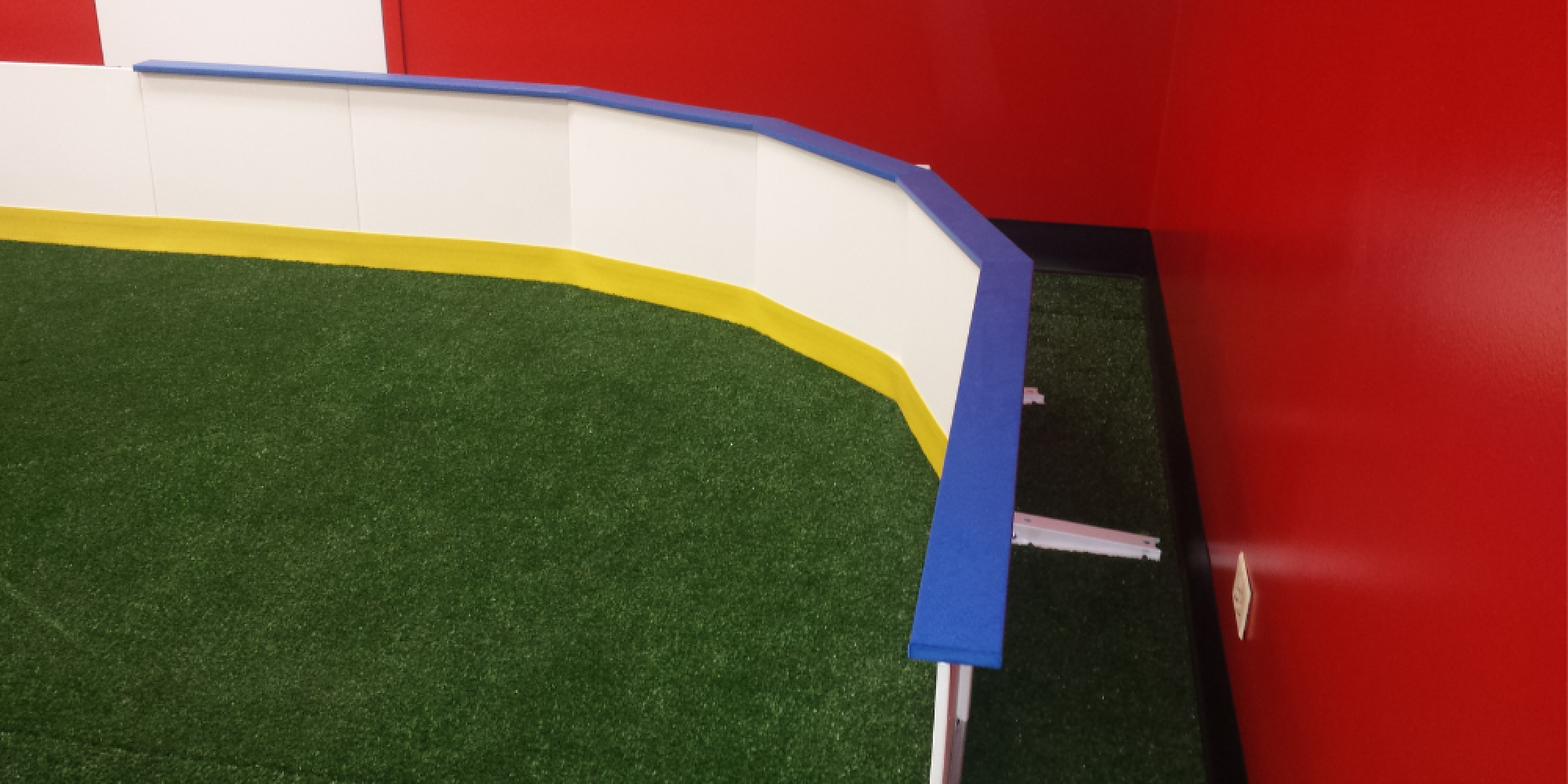 Rink Wall Side Angle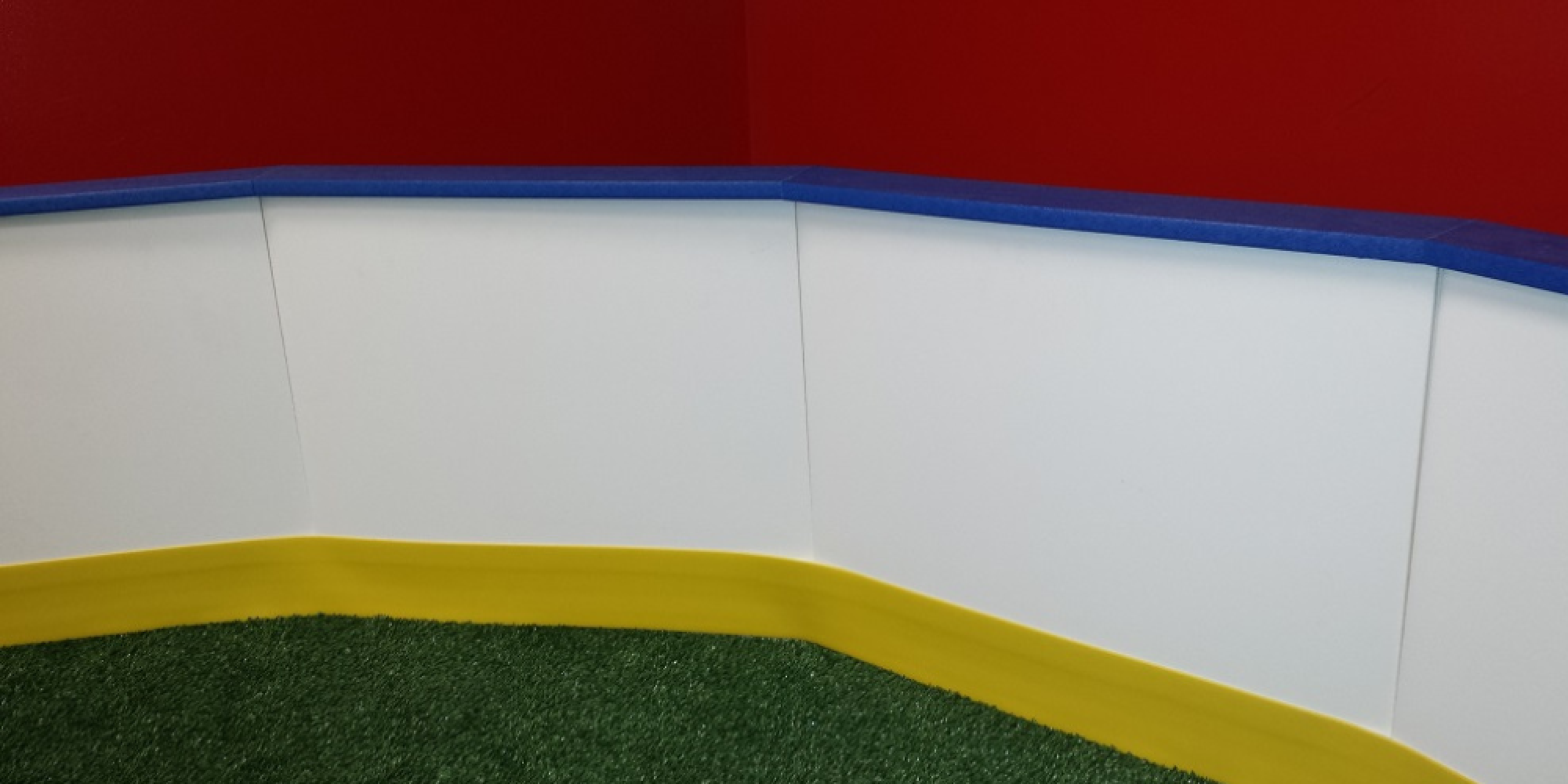 Rink Wall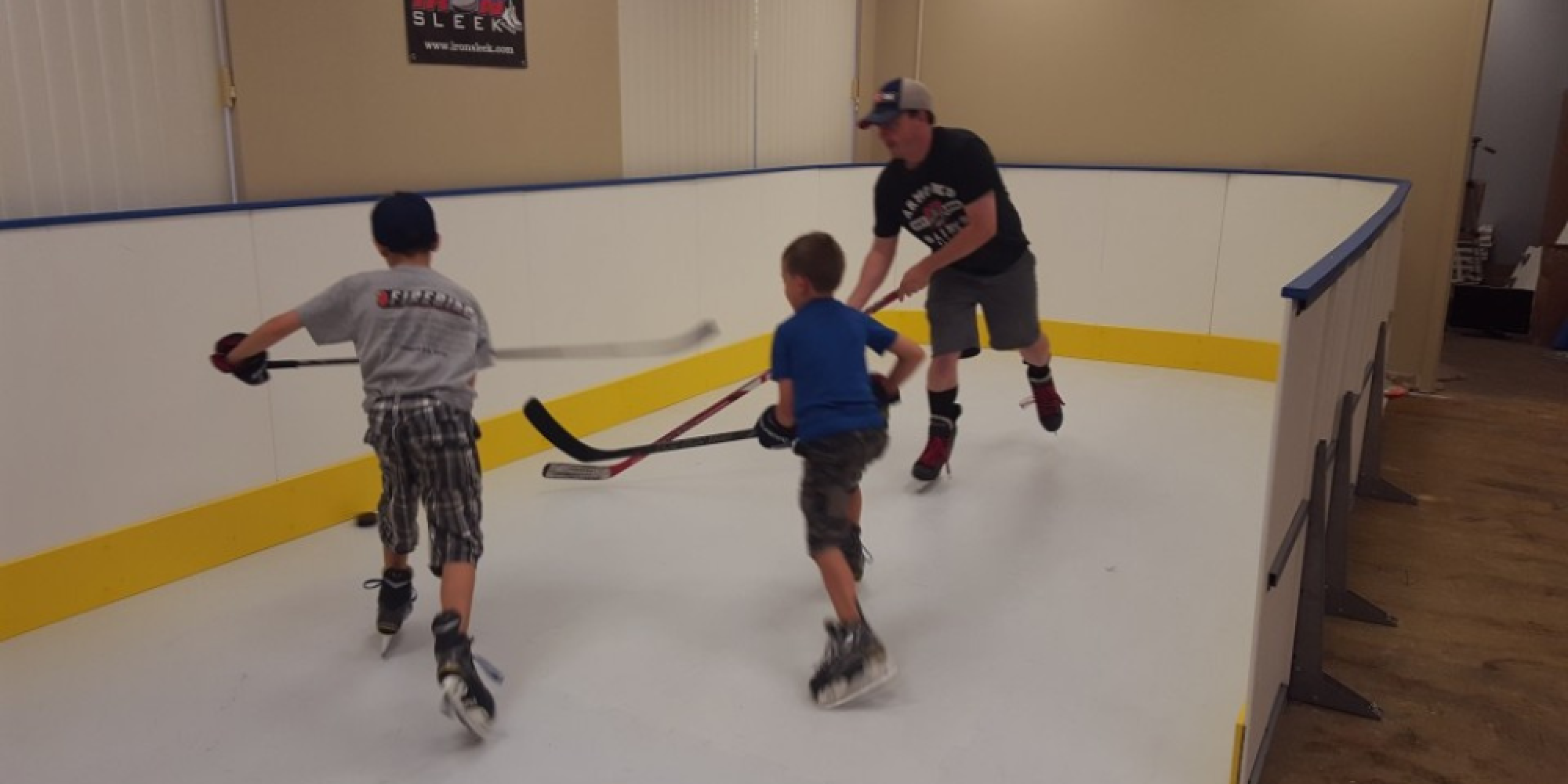 Like Father Like Son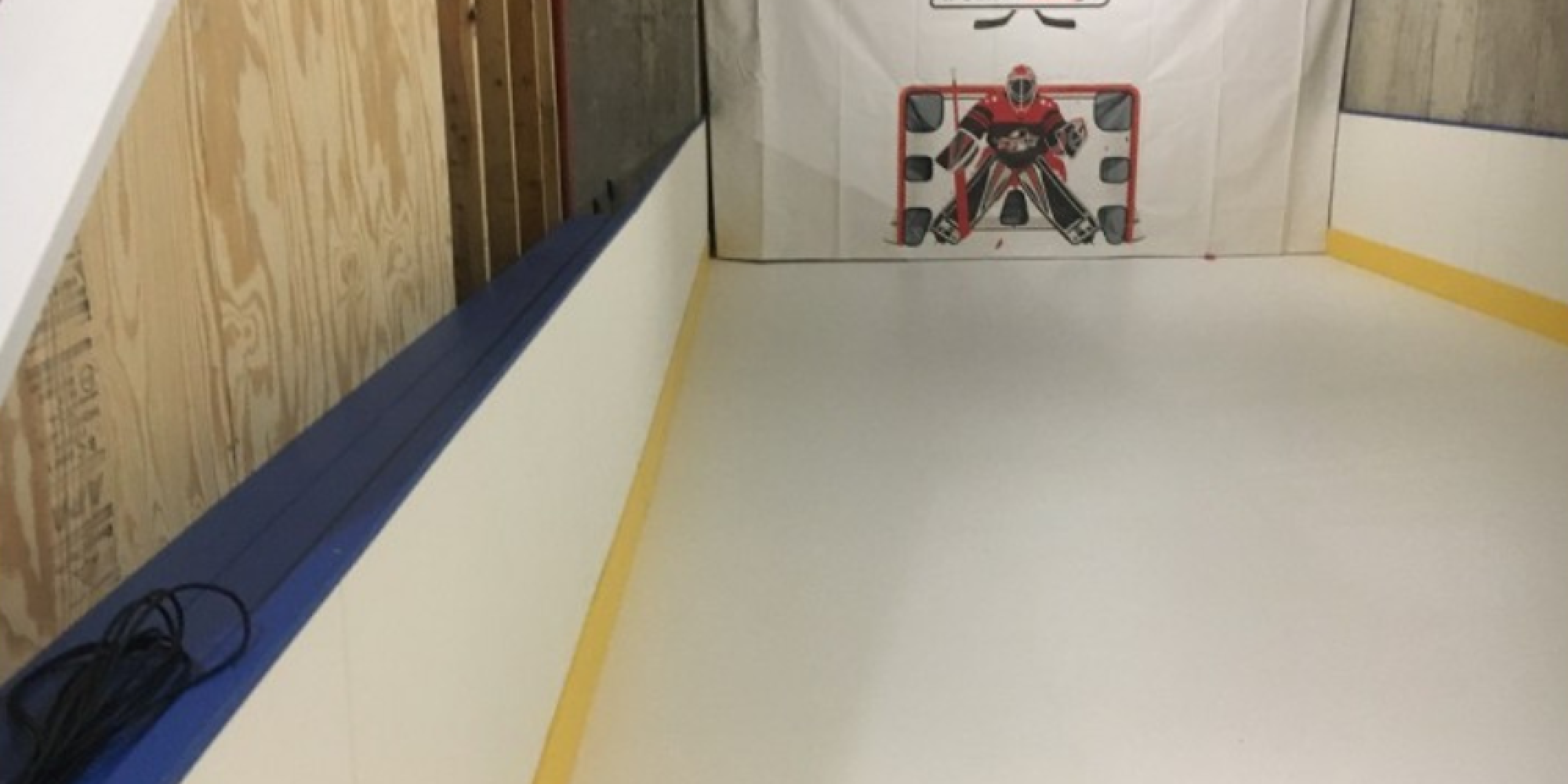 Get the Goalie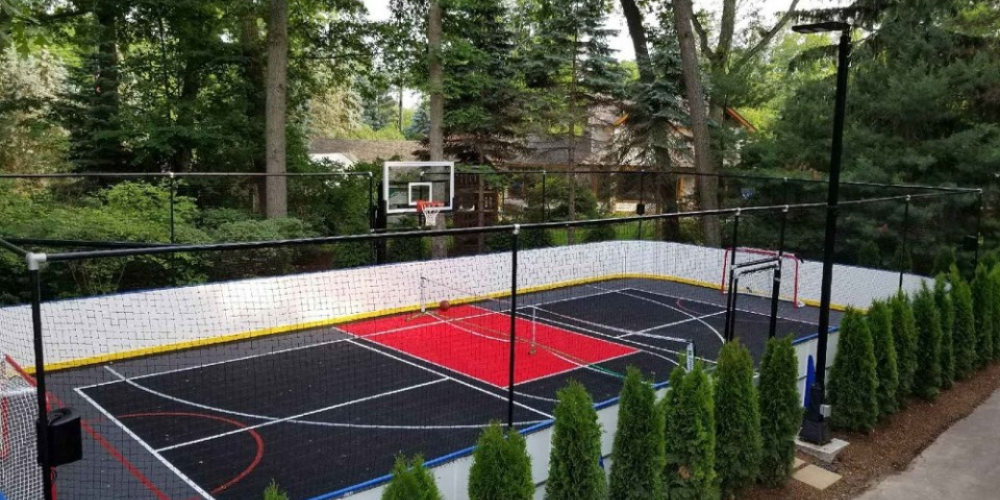 TENNIS COURT INSTALLATIONS
Tennis courts are an ideal location to transform into a useful rink enclosure in the winter months. A major benefit of a tennis courts is that they are fenced in and they can be easily lit up a night. The fencing gives parks and recreations managers the ability to close for maintenance while the lighting makes the space available to enjoy at night.
Also, tennis courts are fairly level which makes them an ideal location for a multi-purpose sports enclosure. An Iron Sleek rink enclosure on a tennis court is a great option for the winter months. Boards can be mounted onto to the surrounding fencing or to grass around the court if it is not fenced in. They also can be mounted directly onto the court to a sublayer of plywood if necessary.
ASPHALT & CONCRETE INSTALLS
Parking lots and patios can be an opportunity for sports enclosure activities. Many parking lots are made of concrete or asphalt - we offer concrete anchors and asphalt anchors along with our steel
support boards brackets which adapt nicely to these surfaces. Like tennis courts, parking lots usually have lighting and are very convenient. Iron Sleek's tough and durable steel rink components can be installed on any surface - concrete included.
Our rink boards are the right weight and durability for all sports enclosure applications. They are medium weight so that DIYer's can handle them, yet they are still solid HDPE with custom steel support structures. Customers all across the USA and Canada have creatively constructed a fun winter sports court for their family and friends to have a great time enjoying sports in an amazing and useful setting. Basements have been converted to hockey lanes, patios to skating rinks, and park fields convert to fun environments for the community to have a great time.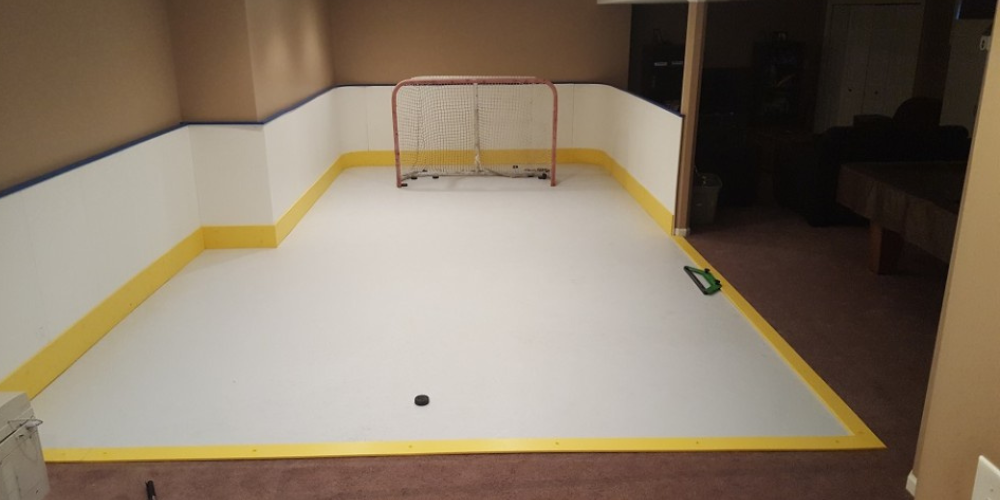 BASEMENT RINK CONVERSIONS
Since more than half of the US has frigid winters, what better way to fight off the winter than by creating a sports enclosure space in your very own home on the basement level. How about a synthetic ice mini rink for hockey training or a shooting lane to practice your slap shots? The economics of a basement sports enclosure are reasonable as well. Often, it can cost less than creating a finished space for another lounging area. A basement rink will create an outlet to stay active year around.
Iron Sleek board options are fully customizable. We can provide you with simple panels to create a hockey-like enclosure or we can provide a sports court wall. Our sports enclosure can be modified to have doors, custom openings, cut around windows, and removable panels. You specify what you want and we can build it.
Sports Enclosures by Iron Sleek are the most practical product on the market for residential and commercial applications. Our products are fully versatile and adaptable for most applications. You can create a space that will create countless hours of family fun with Iron Sleek sports enclosures. Our sport panels are made of UV treated HDPE - excellent for outdoor applications. Panels have steel braces to give support and great rebound play off the boards. We have a wide selection mounting hardware varying from lawn, asphalt, concrete, and wood deck mounting options.
GET YOUR PROJECT UNDERWAY - GIVE US A CALL!
If you want to spend the winter months having fun on your Iron Sleek ice rink, get in contact with us. We will survey your install site, give you a quote, and install your rink. From training your children to skate to hockey practice, having your own private skating rink adds limitless winter fun to what would otherwise be a snow-covered sports or tennis court.
Sports Enclosure rink installs can be difficult depending on the circumstances. At Iron Sleek, we understand the challenges of tennis court or sports enclosure ice rink install. Do you have any concerns regarding your tennis court or sports court installation? Do you want us to assist you in getting started? We are happy to help! Call us or send us an email and we will help you design and build your Iron Sleek rink!