Heavy Duty Asphalt anchor mainly used for permanent commercial applications.
These anchors are specifically designed for asphalt. The anchors mount flush to asphalt. Anchors come with 3/8-16 hex head machine bolts.
You will need to drill a 1" diameter hole, 12 inched deep. Then the hole gets fill with the grout/cement that hardens in 15 minutes allowing immediate installation. Full strength cure only takes 1 hour.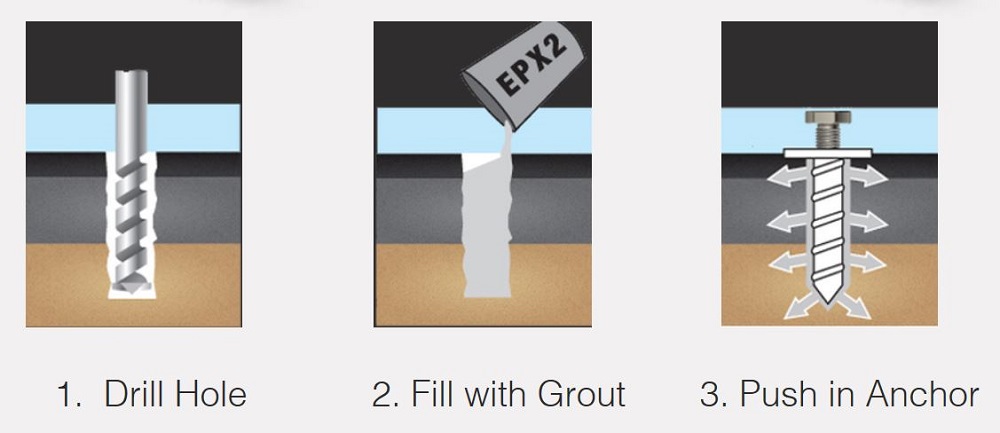 Asphalt Anchor 1" by 12"
Product Code: Anchor-Bolt-1x12
Availability: In Stock